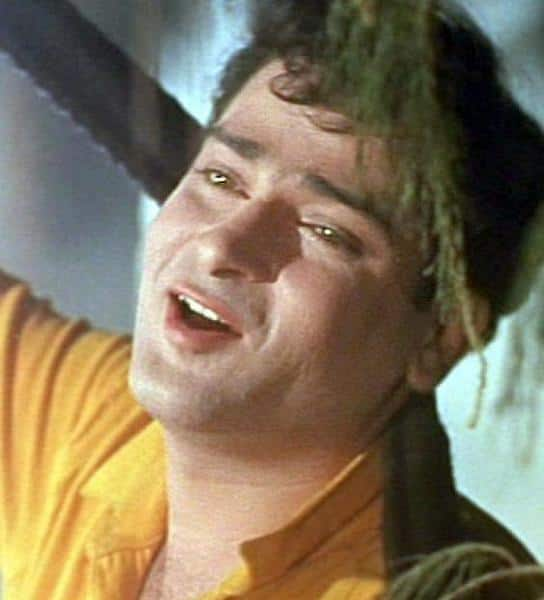 Twitter is flooded with messages remembering the veteran actor who passed away on August 14
Amitabh Bachchan:
Shammi Kapoor ji passed away this morning at 5:15 am .. Rushing there now .. the flamboyance and joi de verve of the Industry lost !
Priyanka Chopra:
sometimes no amount of kind words can compensate for a loss! bhole baba ki jai shammi maharajji.. he was our guruji..im at a loss.. nothing will ever fill the void u have left @shamsheraj . im sorry i didnt try RESSEE.. but wil do.. only for u.. R.I.P
Karan Johar:
One of finest and strongest men I knew…we will truly miss you shammi uncle….RIP….
Anurag Kashyap:
All indian netizens should mourn today.Pioneer of internet&the first president of internet soc of ind in the 80's Shammi Kapoor passed away.
Sujoy Ghosh:
in honor and respect of Shammi Kapoor. Legends don't die. You will remain in us.
Neil Nitin Mukesh:
An evergreen actor. An inspiration to a million. Dance moves you can't match up to. Shammi uncle RIP. Will miss you gizmo guru. 🙁
Neha Dhupia:
RIP Shammi kapoor ji … Ur magic will always be remembered !
Shruti Haasan:
RIP shammi kapoor.. Thankyou for the memories..
Raveena Tandon:
Oh my god! Just read that shammi uncle no more! The answer to the mills n boon hero!Shammi Kapoor,have adored him since I was a child
Manish Malhotra:
Mr:shammi kapoor s great style will be always remembered and missed
Hansal Mehta:
I attended a session with Shammi Kapoor on dBase a database mgmt software in 1989. I used this package to write most of my software packages
Gaurav Kapur:
U made us smile, u made us dance. RIP Shammi Kapoor, thank u for all the joy.
Yudhishtar Urs:
A burst of energy,charm & undeniable style, he was the superstar 4all the right reason & will continue 2be in r memories! Rip shammi Kapoor
Shweta Pandit:
one of the saddest days for me, Shammi Kapoor passes away! had tweeted about him just a few days ago, sayin he was my biggest Kapoor crush.
Vishal Dadlani:
Mr. Shammi Kapoor, RIP. You danced like nobody was watching.
Shekhar Ravjiani:
RIP Mr Shammi Kapoor. The most coolest actor on Indian screen. Will be remembered for ever and ever.