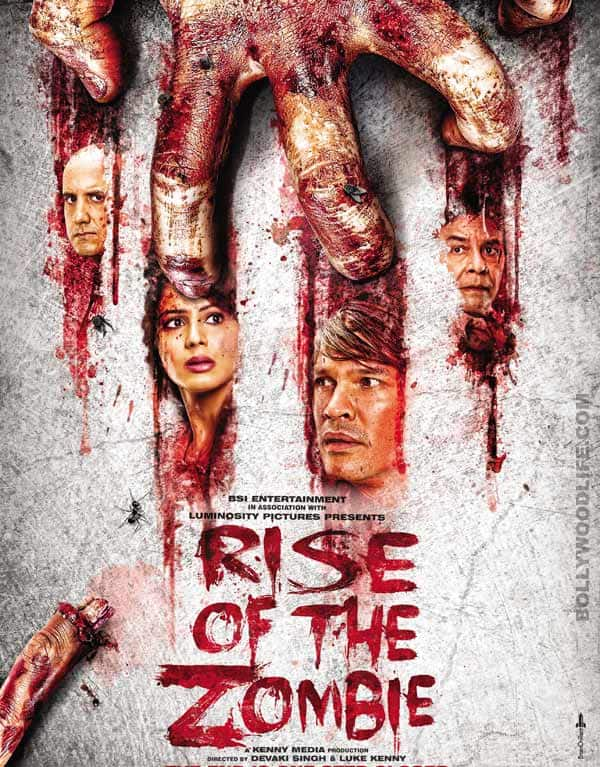 Directed by Luke Kenny and Devaki Singh, Rise Of The Zombie looks like an interesting watch
Starring Luke Kenny, Kirti Kulhari, Ashwin Mushran and Benjamin Gilani, Rise Of The Zombie is slated to release on February 22, 2013. Now that Bollywood is all set to experiment with the whole zombie concept, it's quite exciting to see filmmakers play around with this idea. So while Go Goa Gone, which is a zombie film again with Saif Ali Khan and Puja Gupta in the lead, promises to give a funny take on those dreadful creatures, Rise Of The Zombie on the other hand is more serious and scary. We hear that the film is about a human who experiences certain changes in life that seem to take his humanity away from him. And when he is out of control, all hell breaks loose. Luke Kenny plays the protagonist in the movie whose character steps into the shoes of a wildlife photographer and how circumstances transform him into a terrible blood-sucking monster.
The poster shows a hand smeared in blood scraping through a dry terrain, and the trailer manages to convey that watching the film is going to be nothing less than a nail-biting journey. And as the promo says – 'prepare to witness the story of the ultimate human fear', we really wait and watch if the preparation is going to be worth it after all!
[jwplayer mediaid="178023″]