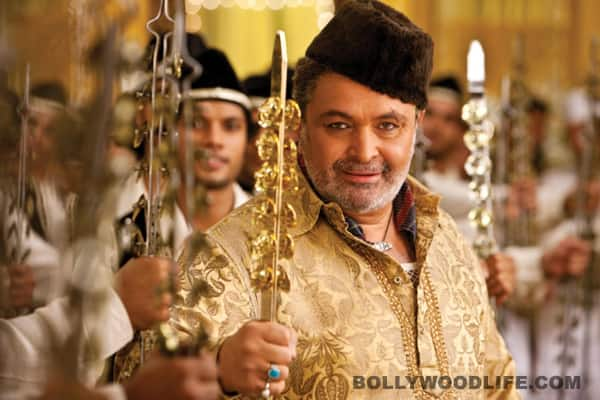 A lot has been said about Chintuji's b'day plans. But here's what he will be finally doing to celebrate turning 60
Born on September 4, 1952, Rishi Kapoor celebrates his 60th birthday today. But while he was nearing this rounded figure, fans around him set out to discover what the year held in store for him. And do you know what they found? "Rishiji will now enter the 61st year of his life which indicates a time of great phase for him – full of happiness, celebration and rejoice – both on the work and personal front," astrologer Bhavikk Sangghvi predicted.
And so the party begins! Although the venue this time is not aamchi Mumbai but the faraway land of sun dried Dubai. Wow! What's more, to share his birthday cake will be wife Neetu Kapoor, son Ranbir Kapoor, daughter Riddhima Kapoor and son-in-law Bharat Sahni. How homely, no?
But whatever happened to his Kashmir plans, we wonder. Why, few weeks ago a birdie revealed that "Rishi Kapoor is planning a quiet birthday in Kashmir this year. Though, August will mark the first death anniversary of legendary Shammi Kapoor, Rishiji has plans to visit Kashmir in September for his birthday." Was that (again!) a figment of someone's imagination? Perhaps.
Anyway. So what if the venue is not the flower-dotted valley of Kashmir? At least Chintuji's wish to celebrate a quiet birthday with family members will be granted, right? And just to add a little noise to his celebrations, BollywoodLife yells out HAPPY BIRTHDAY to our darling Rishi Kapoor! Cheers!