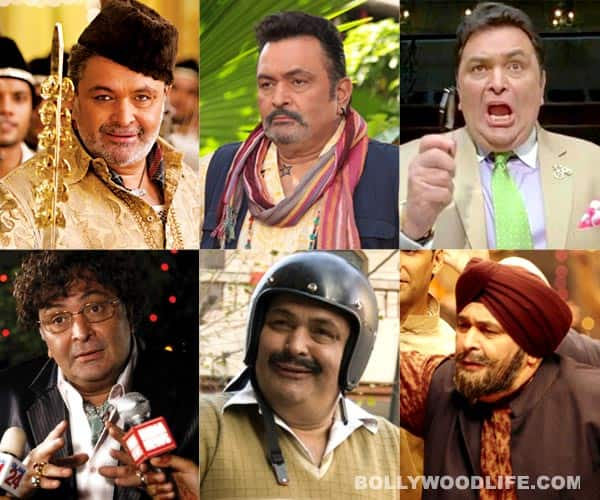 As a lover boy Rishi Kapoor won millions of hearts, singing and dancing, wearing his characteristic sweaters and romancing the prettiest heroines in filmdom. It seemed impossible for the actor to do away with the tag of 'eternal romantic hero'. And then came a huge turnaround….
For 30 years Rishi Kapoor played romantic leads in all his films. He sang, he danced, he ran around trees, he romanced some of the most desirable heroines in Hindi cinema. And the younger generation of heroes took over and romance changed. But with his second innings in Bollywood, the chocolate boy of the '80s has been successful in showcasing his multi-faceted talent. It is easy to charm the audience when you play an affable character, but Rishi Kapoor managed to do it by playing an arch-baddie in Agneepath. And that's not all! The versatile actor has gone one step further for his new film D-Day, in which he plays infamous underworld don Dawood Ibrahim. For the crime thriller, Kapoor pulled off an action sequence brilliantly, without any training or rehearsals, we hear, impressing Hollywood action directors Tom Struthers and John Street who were there to orchestrate the performance!
There is no doubt that in recent years the veteran actor has reinvented himself and moved far away from his lover boy image to playing strong characters that are out of the ordinary mould. Here are some of Rishi Kapoor's newer roles that have redefined him as a versatile actor, not just a star….