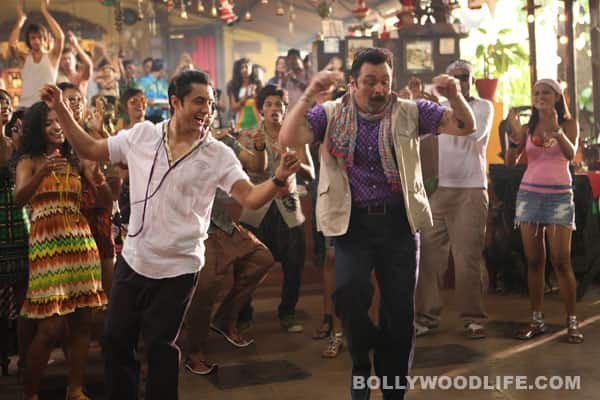 skip advertisement
And one look at the veteran actor makes us wonder if he has lost weight
Today we woke up to Rishi Kapoor dancing alongside Ali Zafar in the song Early morning from David Dhawan's Chashme Baddoor. But it wasn't the easy-breezy Bollywood dance, folks. Our darling Chintu ji was – hold your breath – tap dancing!
Now that's just like a cherry on top for Rishi ji's hippie, tattoo-covered character who loves to ride a Harley Davidson, no? And it was enough to get us super excited for this movie. Didn't you feel that tingle too?
But while we're all praise for this Kapoor's zindadili for trying out such adventurous experiments with a smile, a hearty laugh even, we couldn't help but notice that he has lost a considerable amount of weight. Why, his…ummm…paunch has almost disappeared.
But are we seeing right, or is it a camera trick? Well, being the eternal optimists that we are, we would like to go with the former.
So what's the raaz of it all, Mr Kapoor? Is this the result of sweating it out on the dance floor, or has your wife Neetu Kapoor put you on a special diet? We're dying to know. Right, readers?