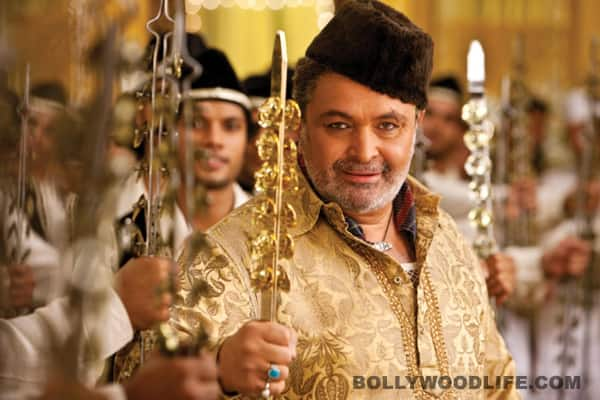 The Agneepath baddie will play a negative role in debut director Atul Sabharwal's Arjun Kapoor-Shraddha Kapoor starrer
Known for his romantic films, Rishi Kapoor stunned everybody with his terrifying Rauf Lala act in Karan Malhotra's Agneepath remake. Some were of the opinion that he even outdid Sanjay Dutt's Kaancha act in the film. Kudos to Dharma Productions for bringing out the darker side of RK Sr, that too with such ferocity, the actor himself couldn't believe it was him playing the cold-blooded butcher.
It seems that the veteran actor has tasted blood as Rauf Lala and wishes to explore more of his dark side. We heard that he has agreed to play a negative role in Atul Sabharwal's Aurangzeb. Mr Kapoor will be seen unleashing his wrath on the double role played by the Ishaqzaada, Arjun Kapoor and his onscreen love interest, Shraddha Kapoor. Apparently the film is not a period flick like many would like to believe. We read that Aurangzeb is perhaps a remake of Trishul, but we don't know if that is the truth.
Are you eager to watch Rishi Kapoor as a baddie once again?