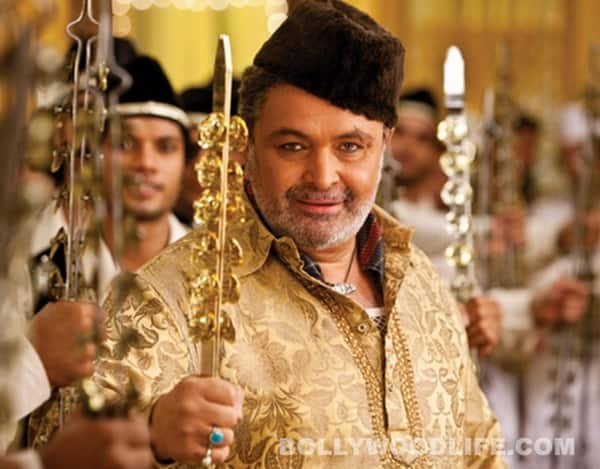 Big-ticket publishers and writers are vying to work on the veteran actor's book. We can't wait for it to come out!
The world knew him as Chintuji – and there was even a film of that name dedicated to him. Rishi Kapoor was a star with his first film as hero, Bobby, and stayed there for all the days of his career as lead. And when he took a break and then came back as character actor, we all cheered, coz we still had a kinda thing for the chubby-cheeked star who bounced so happily around trees with his heroines and loved them with a delightfully earnest joy. He married young, and though his life with wifey Neetu Singh has reportedly not been all joy, wethinks they make the most charming couple ever, apart from Dilip Kumar and Saira Banu and Shahrukh Khan and Gauri, of course! But then you know we are biased, don't you?
On September 4, Rishi Kapoor will turn 60 – difficult to believe, but with sonny boy Ranbir Kapoor doing his thing with such panache and success, Daddy R cannot be a spring chicken any more, no! But what we are looking forward to, apart from some delicious Kapoor khana, is the biography that Chintuji is gonna have published. We heard from our buddy-birdie that he has at least three big-ticket publishers vying for that volume, and three writers that could do the job. Who gets it is a matter of great interest in the media world and we are as curious as anyone to know more, which we should do soon, after he sorts out these matters in Delhi, where he is now.
What started Rishi K down this road? It could be that after the acclaim he got for his role as the middle-class Delhi householder in Do Dooni Char and the raves that whizzed at him for the ultra-baddie Rauf Lala act in Agneepath, the actor decided that he needed to reminisce a bit and set a lot of things about his life and work straight. Like Dev Anand did, perhaps? If you go back a bit, you will recall those times when a horde of female actors tried to distance themselves from Dev sa'ab because they felt a little squeamish about what he had written about them in his autobiography, which was a frank, open, supposedly honest retelling of his life, women and all. Rishi Kapoor's story should make at least as much noise, wethinks.
The main reason for the potential hoo-ha around a book of this kind is the fact that Rishi has always been known to speak his mind, no matter that it has often made people that he is talking about – or to – squirm in their seats. Remember how he got kinda fiery when he read in Vyjayanthimala Bali's autobiography how she had a co-star relationship with Raj Kapoor, when all the world knew that they were involved in a blazingly romantic relationship? So this one should be good fun, good stories and better than good reading. We can't wait!