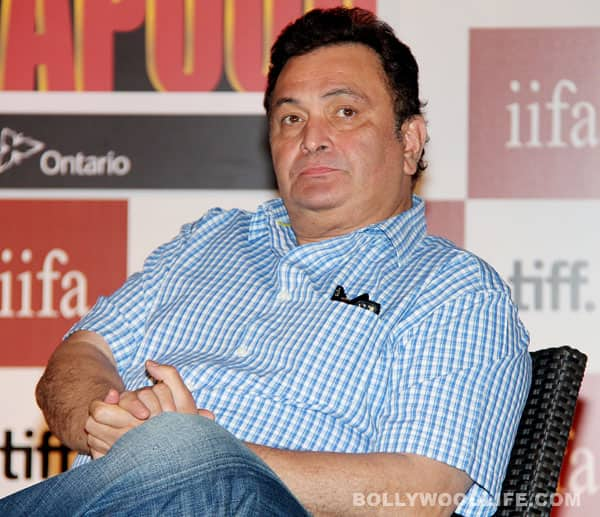 The veteran actor recently lost his cool and stormed out when he was asked to re-shoot a scene
Rishi Kapoor has won millions of hearts with his charming onscreen personality. But off screen, Ranbir Kapoor's daddy dearest is quite hard to handle considering his infamously raging temper. The Karz actor who is working with Subhash Ghai after 32 years made a dramatic exit from the sets of his upcoming film, Kaanchi.
While shooting for a particular scene, Mishti, the Bengali babe who is making her B-town debut, had to sprinkle water on her co-star Rishi's face. Both the actors shot the scene a couple of times but could not perfect it; the showman wanted one more take. But when Rishi was informed about it, he got pissed and refused to give another shot as it was his pack-up time. Before storming out of the sets, Mr Kapoor was heard saying, "Can't you see my face is so puffy and looks tired and strained? How will I shoot?"
This isn't the first time that the cast and crew of Rishi's films have had to face the wrath of his mood swings. Earlier, while shooting for a Yash Raj Films project, he had snubbed Sonam Kapoor when asked to re-shoot a scene due to technical error.
Well, wethinks, the Agneepath villain needs to take anger management lessons from his Rockstar son, who unlike him, is known to be quite cool and calm.