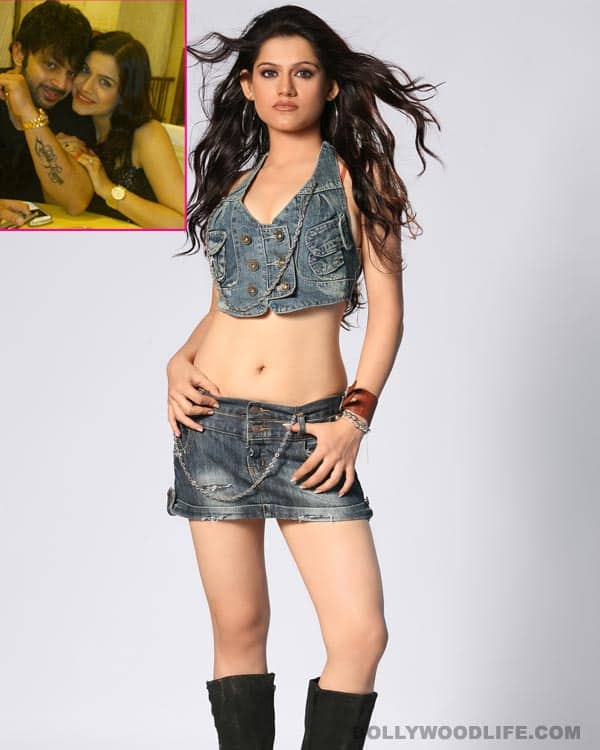 Shivani aka Rishika talks about her short stint on Sony TV, why the show didn't work, her marriage plans and what annoys her most about Ashish Kapoor
Rishika, who was skeptical about working in the glamour industry was coaxed by sister Muskaan Mihani to try out daily soaps, but now that she's a popular face, she can't think of a world beyond it. Read the excerpts from the interview…
How has your journey been in Sony TV's Love Marriage vs Arranged Marriage?
The past six months have been absolutely great. I shot for the last episode on Wednesday and I was crying all day on the sets. After struggling for two and half years, I got this big role as the parallel lead, so it was a big deal for me. I had a lot of expectations from the show, but the scripts couldn't take the concept very far. I have learnt a lot as an actor and as a person. The character of Shivani is exactly like me. And I hope I get more interesting shows in the future.
What will you miss the most about the show?
I will miss the entire production team – from direction, makeup, to lights. I will miss them more than the actors. More than anything, I will miss being Shivani and the lead of a show. After 600 auditions, landing a role in Love Marriage Vs Arranged Marriage was destiny.
Why do you think the show did not work?
The concept of the show was very unique and interesting. When I go out, people often tell me that they did not like certain tracks in the show. Like the whole tennis track that went on for two months. The real debate between love and arranged marriage never took off. Everything happened very fast on the show – the acceptance of the love marriage, admitting me into the Sasodia family, my pregnancy, etc. The show did not work mainly because of dialogues and script. It's not in the hands of the actor to do anything about it; if the story is not good and the characters are not strong enough, the show will not work.
On a personal note, is it love or arranged marriage for you in real life?
Definitely love marriage. My elder sister Muskaan Mihani is going for an arranged marriage. I can never even think of it. I am dating Ameya Malandkar and I hope to get married to him only. He is from the construction business and I hope to tie the know by January or February next year.
How's your equation with Ashish Kapoor?
It's cordial and very professional. We help each other with our lines. All our intimacy sequences are also very limited. So there's no scope for awkwardness, plus there's no real emotion involved in it.
Tell me one thing about Ashish that annoys you the most?
There's a lot about Ashish that annoys me, but that's definitely not something I can say on record. Meet me for a coffee and maybe I will tell you.
Ashish Kapoor or Himanshoo Malhotra – Who is the better actor?
I don't know what to say… Well since I have acted with Ashish, I'd say he's the better actor, not that Himanshoo is bad.
Ashish or Himanshoo – Who is a better friend?
None. I am a very professional person. I don't want to be friends with anyone in the industry. I have friends in the television industry, but none from this set.
Mansi aka Samaira Rao – Was it a competitive or friendly relationship?
The chemistry between me and Samaira was very good and amiable. And this is not a ratta maarod answer.
Any incident from the sets of Love Marriage vs Arrange Marriage that will leave a lasting memory?
My director Lalit is a very strict guy. Once, for an emotional scene, he applauded my performance – that was very overwhelming and touching.
Do you think the show has established you as an actor?
Well, people recognise me now, but I wouldn't say I am established. There's a long journey before that happens. Even though people now know Rishika Mihani in the industry, I'd still have to give dozens of auditions before I get a good role. Although the show didn't do well, I was appreciated for my performance and that's what counts.
Your future plans?
I want to play a strong character, who doesn't spend her life crying. I want to concentrate on doing more TV shows as movies have never been on my agenda.
Why no movies?
Movies are different and a longer struggle. I want to establish myself in the television industry. And being a girl, glamour industry is very short lived.
What do you do when you're not working?
I like to laze around and watch TV. I can watch Star World and Comedy Central 24/7. Among Indian television soaps, I like Bade Acche Lagte Hain and Parvarrish.