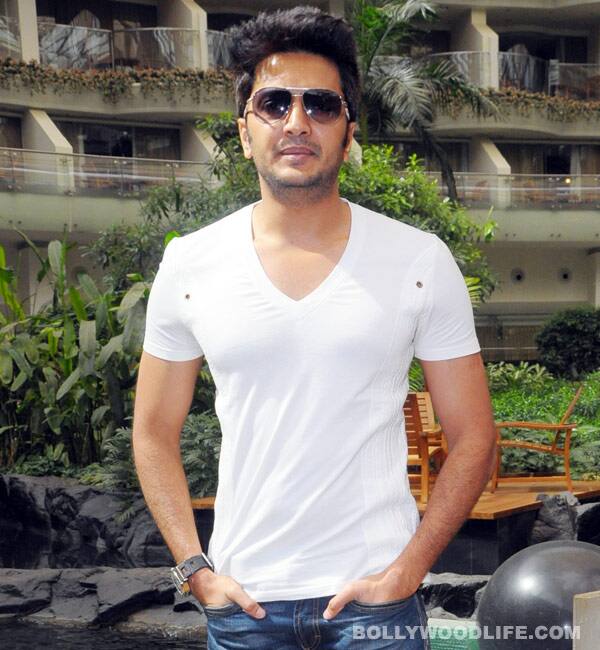 The Ek Villain actor recently stated that he would was embarrassed to face Salman Khan upon being repeatedly questioned about the star's cameo in Lai Bhaari
The actor, who was in the city to promote Lai Bhaari, has been in the news post the success of Ek Villain where he played a dark character for the first time. Now, as he is all set to make his acting debut in Marathi films with Lai Bhaari, where he will be seen as an action hero. Directed by Nishikant Kamat and co-produced by Jeetendra Thackeray, Ameya Khopkar and Genelia Deshmukh, Lai Bhaari also stars Radhika Apte, Tanvi Azmi and Sharad Kelkar. The film is set to release on July 11
Here are the excerpts from the interview:
No jitters
While the promo looks promising and quite Dabangg-like, we asked Riteish if he felt the jitters before taking up the role which is not quite his forte. He says, "I have been waiting to play an action hero, and a different kind of role for a very long time, but I'm glad that it has happened this way. What's even better is the fact that there's a genre and language change for me, and this kind of film has never been made in the Marathi industry before. I didn't feel nervous at all or felt any jitters while playing this role. In fact, I enjoyed every bit of shooting it."
Action zone
Although the theatrical seems quite inspired by Bollywood masala movies like Dabangg and Singham — there are also some hints from the famous Holi song sequence in Sholay of the 70s, Riteish clarifies saying, "There is no drawing inspiration from any particular film, but yes, the whole look and feel of these movies are based on one genre, which is action. So, if you see the rustic background and raw characters, it may look similar to those films, but here, everything has been done keeping in mind the Marathi space."
Salman and I
Coming to the most interesting part, Salman Khan is also making his first Marathi cameo with this film and how? "It happened one day when I was shooting at Ramoji Film City and bumped into Salman. He asked me what I was doing there and when I told him that I am shooting for my Marathi debut, he asked me if he could do a small cameo in it too. I was surprised and told my director, Nishikant Kamat about it. After that, I bumped into him a couple of times at a gym and every time he would ask me about his role in the film. I almost stopped going to the gym as I was embarrassed as to what to say to him. And then finally I made Nishikant meet him and decide. And that's how it all happened," Riteish says.
Next a thriller?
So what's next in the kitty? "Well, I would love to do a full-on thriller movie now. And it shall happen soon."