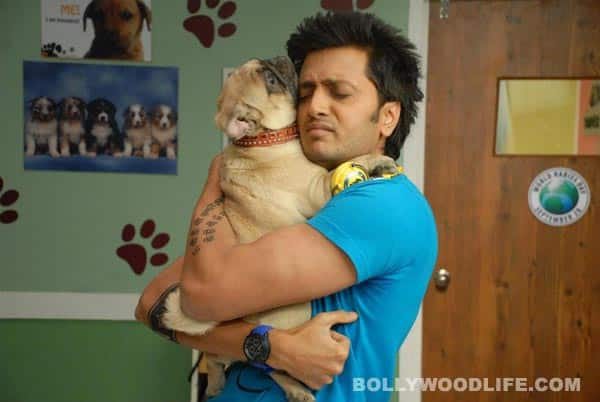 The actor has written and sung a Marathi version of Cappuccino for Kyaa Super Kool Hain Hum. For those uninitiated into the language, here's our cheeky but true translation
Riteish Deshmukh turns lyricist and singer with a Marathi song in Kyaa Super Kool Hain Hum. This one too is titled Cappuccino, but it's not a word for word translation of the other one, which is a spoof of UP Bihar lootne. It's an original song and thereby tough for those who are not familiar with the language. We sympathise with you, and that's why we've literally translated Riteish's first composition into English! Take a look and tell us what you think:
Aamhi aahot cappuccino
Aika zara porino
We are Cappuccino
Listen a bit, girls
Nahi aamhi bol bachchan, he tar satyavachan
Gheu naka koi panga, dakhvoo me maza inga
We are not a motor mouth, this is only the ultimate truth
Don't take on us, shall I show my sting/power?
Dilwalyachya premacha inga dakhvito, tu ho mhan tuzyavar Maharashtra lootvito
Ayyushya ek risk, mazya heart madhye tu fix
Marathi English mix karu aik tar re
I will show the power of the love of the hearted, you just say yes for you Maharashtra I will sacrifice
Life is a risk, in my heart you are fixed
We will mix Marathi and English just pay attention
ALSO READ: Salman Khan: Katrina Kaif's face is 'What Allah wills'
Ajith in 'Billa 2': Every nanosecond, I have myself crushed!