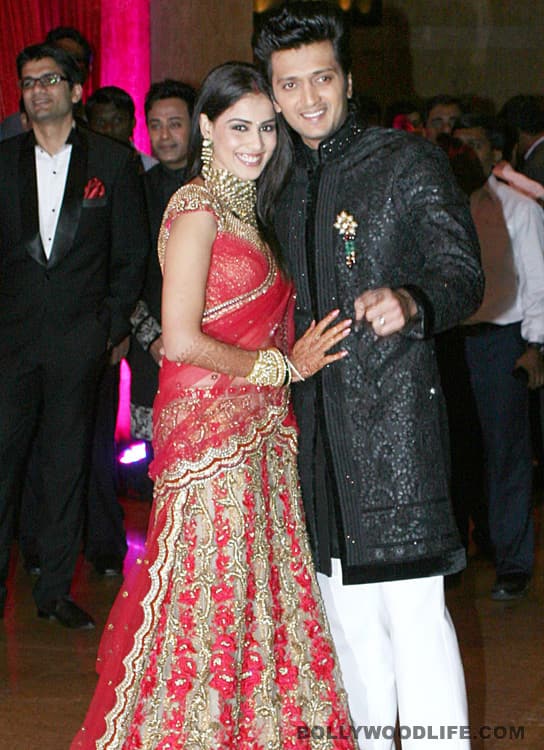 The newly wedded couple is all set to shift to the new house they bought in the suburbs. Designed by Riteish and approved by Genelia, it seems the flat reflects both their tastes
As per sources this glamorous B-town couple has chosen to stay separately and not with the family after their wedding. While Riteish is known to be a family oriented guy who has spent his bachelorhood in the Deshmukh mansion, even the D'Souza chick is known to be quite attached to her parents. But now that the two have tied the knot, they are coming to terms with taking decisions a married life entails. Hence as the two have made up their minds on taking the nuclear family route, the buzz that's doing the rounds is they are still pondering over moving into their humble abode.
It seems Riteish's family wasn't very keen on their marriage initially 'coz they come from two completely different backgrounds – Riteish is a Maharashtrian while Genelia is a Goan-Catholic. They later accepted their son's choice. But after a week full of celebrations and partying, we wonder if the groom's parents will give their nod to this big decision taken by the couple. Nevertheless, we think if Riteish and Gen have convinced their families so far, they will continue doing so in the future as well!