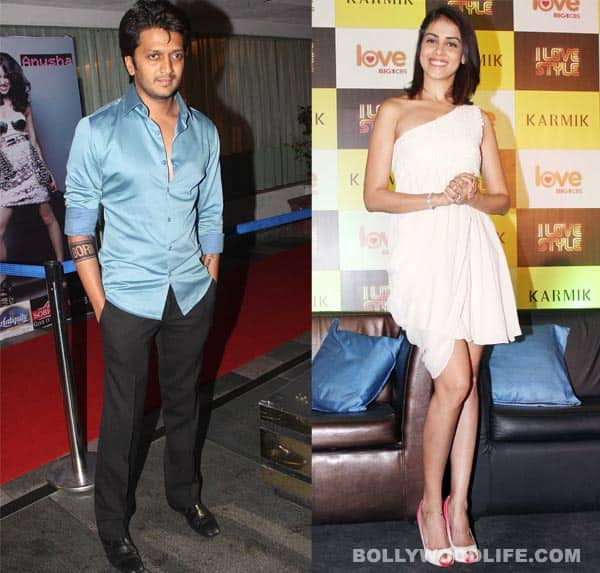 Looks like the married couple seemed desperate for a style change. And hence when we spotted the duo in new avatars, we were quite impressed
While Riteish got inked on his forearm, Genelia decided to go for a cute short hair look. And we heard that Riteish is the one who has been requesting Gen to cut her hair short for a long time now. Obviously Gen scampered off without wasting any time to do her husband's bidding. And now that she's being showered with compliments, we are sure she isn't regretting the idea of taking a fashion risk.
Riteish has been making an appearance at various events and confidently showing off his rugged tattoo look everywhere. He recently got inked for his new film Kyaa Super Kool Hain Hum. So as his left forearm reads 'Born Indian', Riteish settles for a religious verse on the right one. Considering Riteish is playing a DJ in the movie, his role demanded a very funky style, which is why the actor is doing what it takes to look uber cool.
Now that the couple has decided to climb the fashion ladder with such great enthusiasm, who are we to stop them. At such speed, we hope they don't end up making a mess.