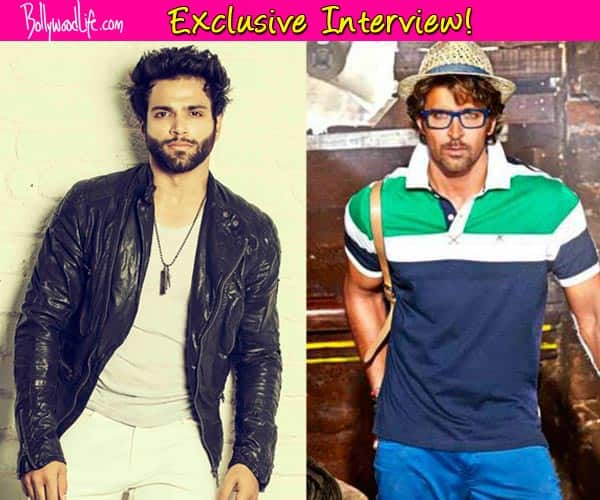 The Pavitra Rishta talks about his role of a werewolf in MTV's upcoming supernatural show, his probable marriage with girlfriend Asha Negi and more in this candid chat with BollywoodLife
Rithvik Dhanjani garnered a lot of praises when he played the character of Jeh Khuranna, which was a werewolf in supernatural show, Pyaar Kii Yeh Ek Kahaani. And now he is all set to play the similar yet again in MTV's upcoming show, Fanaah – An Impossible Love Story. We caught up with the Pavitra Rishta actor and talked about his role, Bollywood offers and more…
You played a werewolf in Pyaar Kii Yeh Ek Kahaani and now you are playing the same character yet again in MTV's upcoming supernatural show, Fanaah. How different is this role from PKYEK?
Firstly, I am very lucky to play the role of a werewolf twice. And the two are completely different. The story line and everything is different in Fanaah. The only thing which is common is that it's a werewolf. When you will see, you will come to know.
What got you excited to accept a role like this again?
There were multiple factors actually. Firstly, Fanaah will be aired on MTV. So this a completely different market that I will be catering to. It's a youth show, which makes it very different from the daily soaps that I have been doing. Secondly, the story and character drew me towards the show. The journey which my character goes through in Fanaah is to die for as far as an actor is concerned.
Did you do any kind of research for this role or did you just do what the director told you to?
I actually did a lot of research. In fact, it's still on. My main aim is to make this different from Jeh Khurranna. So what you haven't seen in PKYEK will be seen in Fanaah.
When it comes to vampires and werewolves, the one thing that comes to our mind is the Twilight series. And I am sure you must have read the books and watched the films. But apart from that, which other film or TV show of this genre that you have watched?
I loved watching The Vampire Diaries on TV.
Now Fanaah has a lot of other popular TV actors including Anita Hasanandani, Ratan Rajput and Karan Kundra. So this is by far one of the most amazing castings done for a show. How would you describe your chemistry with your co-stars?
Fabulous. They all are my friends. We hangout on a daily basis. This is the first time I will be working with friends. Initially, I used to work and make friends, so this is something which will be good. Let's see how it goes.
According to you, who from Bollywood will be fit to play vampire and werewolf on the silver screen?
Hrithik Roshan will be fit to play a vampire on the silver screen. As for werewolf, I think Vidyut Jamwal would be really good.
Moving away from vampires and werewolves, you recently participated in Nach Baliye along with your girlfriend Asha Negi, and you also won the show. Are you gonna be participating in any other reality show?
Yes, I would be taking other reality show. But I don't want to talk about it right now. It's at a very early stage.
If you are offered to be a contestant on the next season of Bigg Boss, would you take it up?
Absolutely not. I just don't connect with that show much.
What if you were offered to enter the house with Asha?
Still the same answer. I won't be keen on doing a show like that.
Talking about Asha, we have been seeing a lot of pictures of you both on Twitter. Is marriage on cards for both of you?
Yes, of course. But not anytime for sure. It will at least take about two years or so.
We have seen a lot of TV actors making a shift from TV to Bollywood. Aren't you going to make this transition soon?
Yes, I am going to make this transition soon. There is a lot on the platter. So it's way too early to talk anything.
But can you name us one director whom would you like to work with for your first film?
For my first film, I would like to work with Karan Johar. If not him, then Ekta (Kapoor) ma'am for sure.