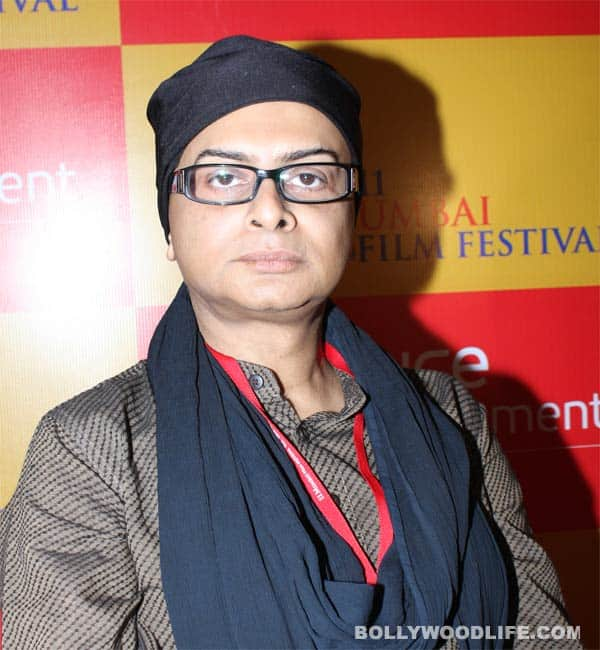 B-town expresses shock and grief over the sudden death of the acclaimed director
B-town woke up today to the shocking news of Rituparno Ghosh's death. The filmmaker who was suffering from pancreatitis died due to a massive cardiac arrest this morning at 7.30am at his Kolkata residence. Rituparno, who was quite active on the social networking site Twitter, had only tweeted a few days ago about wrapping up his latest film Satyanweshi starring director Sujoy Ghosh as the iconic detective Byomkesh Bakshi. Those who tweeted their condolences include actors Ajay Devgn, Arjun Rampal, Bipasha Basu and Manoj Bajpayee among others.
Ajay Devgn: Shockd & saddend 2 hear of rituparno ghosh. It was grt wrking wit him in Raincoat &his way of looking at things was so diffrent and unique.
Arjun Rampal: Rituparno always with such energy and life, can't believe won't see him again. Will miss him too much. Absolutely numbed by the saddest news of Rituparno Ghosh not being with us anymore. Loss of a dear friend, adventurous filmmaker. Who taught me so much. A bit too premature departure, will always feel your void my friend. RIP.
Parineeti Chopra: Had the honour of meeting Rituporna Ghosh this year at the National Awards. Cannot believe how unpredictable life is. RIP sir.
Bipasha Basu: Rip Ritu Da!It's not an age to go away!Death baffles me!It just makes you realize u can go anytime.
Anupam Kher: Deeply Saddened & Shocked by the sudden demise of Rituparno Ghosh. He directed BARIWALI, 1st film I produced. Have amazing memories of him.
Siddharth: Rituparno Ghosh. 49. Gone too soon. Great film maker. Warm, kind person. Terrible tragedy. RIP.
Manoj Bajpayee : Sad to hear about the passing off a very dynamic talented rituparno ghosh.#RIP will miss you my friend!
R Madhavan: OH God.. Saddened to hear of the untimely demise of a very learned man and one of my directors Rutuporno Ghosh.RIP My friend.
Vivek Vaswani: RIP rituporno ghosh! Too early, and just when your seeds for a new Bengali cinema were bearing ripe fruits!
Madhur Bhandarkar: I had met Ritu a couple of time, he was a very warm & humorous person. He most definitely will be missed. I m speechless & shocked to know that talented filmmaker Rituparna Ghosh has expired.
Deepti Naval: RITUPARNO GHOSH IS NOT ONLY BENGAL'S LOSS, INDIA HAS LOST A MOST SENSITIVE AND COURAGEOUS FILMMAKER. I CHERISH HAVING WORKED WITH HIM IN 'MEMORIES IN MARCH' – CAN'T BELIEVE HE IS GONE.