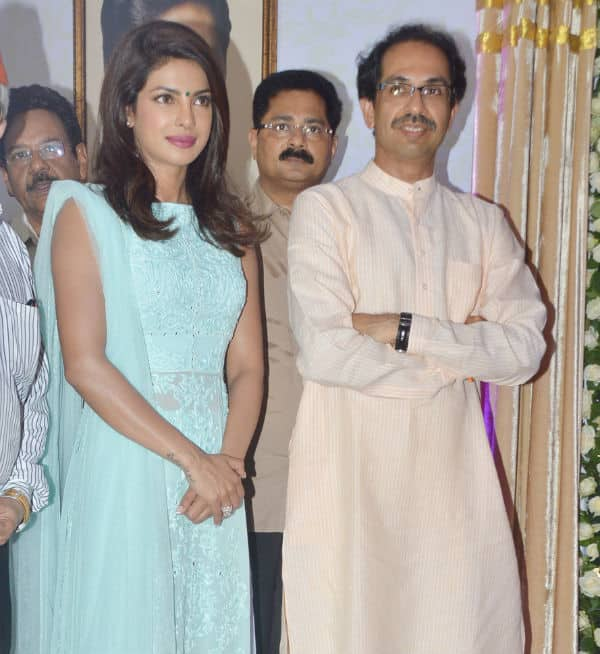 The Exotic babe took time off her busy schedule for her late father Dr Ashok Chopra's first death anniversary
Priyanka Chopra left the cast and crew of her film Dil Dhadakne Do back in Europe and came to Mumbai to be a part of the event that commemorated her father's death anniversary by naming a road in Mumbai's Yari road after her late father. But, looks like this move has irked the locals in the locality. According to reports, residents around the actor's area were miffed when they learnt that the road was revamped and a stage was constructed there after permissible time limit (10pm). Not just that, there were complaints the event caused major parking concerns, some of their vehicles were even towed away. A tabloid report suggested that a social worker felt that PC's dad, a philanthropist who lost his battle to cancer last year wasn't as deserving as a freedom fighter.
Priyanka was happy that her father was being honoured and said, "I don't have words to describe anything. It's a moment of pride for my family. It means a lot to me. My dad was someone who has touched many hearts through his work. Today, seeing this road named after him, people ask that just because he is Priyanka Chopra's father…is this road being named after him?"
We wonder, what Priyanka has to say about this new controversy?