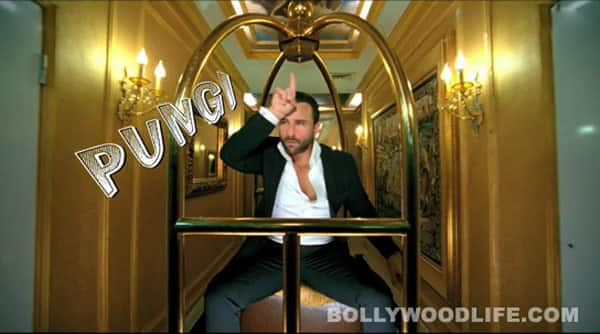 It took two months for the Bullett Raja actor to notice the theft. We wonder where the Agent Vinod in him went missing
Saif Ali Khan's production house – Illuminati Films had a theft. But don't worry, all of that happened a couple of months back. What we can't stop laughing about is that it took two months for the manager to notice that 11 AC's went missing from there. They were all split AC's placed easily in noticeable positions but somehow no one noticed that they were missing. It was only when the temperature in Mumbai started rising high that they thought of switching on the AC and noticed that alas, they were stolen.
Talking to a leading daily the Khar police said that although the theft occurred two months back, it was only on Wednesday night that the office manager approached and filed an FIR. Their doubt was laid upon all employees and once after cross questioning all of them, the police pin pointed on a couple of employees who later confessed to the crime. The accused have been identified as Subhash Sahu, a resident of Grant Road, and Shamin Solanki, a resident of Juhu. They had been working at the office since the last five years. The two admitted that they had committed the crime as they needed money.
What makes the incident even funnier is that the stolen AC's were sold out and the police has no clue as to who might have had bought them. We wonder what our very own detective Agent Vinod was doing while his two employees whisked away so many AC's right under his nose. Maybe he was actually not that good as a detective. After all the movie also didn't work as no one could believe him playing a detective. Hai na BollywoodLifers?