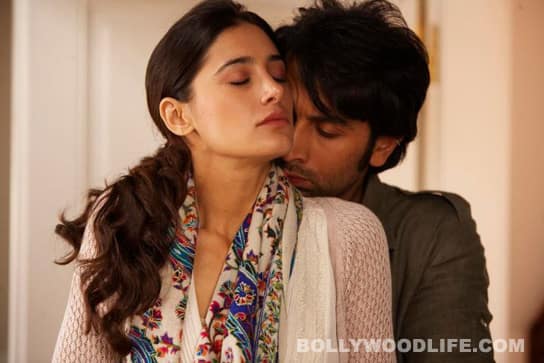 Click to see pictures, and read all the buzz about Ranbir Kapoor's Rockstar
Ranbir Kapoor's musical film Rockstar releases October 11, 2011. Here's a lowdown about the film:
MOVIE REVIEW

Ranbir Kapoor excels, Nargis Fakhri is promising
QUICK REVIEW
STORY
This is the story of Janardhan Jakhar, a boy-next-door who harbours the ambition of being a rockstar a la his idol, Jim Morrison. He is from a humble background, but that doesn't stop him from chasing his dream of making it big in the musical world. Thanks to his ignorance and silly attitudes, all he gets is ridicule and humiliation from everyone. Just when he is about to give up, his mentor (a professor) advises him that all musical stars – all artistes, in fact – have one thing in common: tragedy. They have all suffered painful heartbreaks that, in part, make them what they are. Janardhan picks up that single keyword: heartbreak. To get to that state of being, he needs to fall in love. For that, he chooses Heer Kaul, who is the undisputed diva of the college campus, beautiful, talented, arrogant, rich and unavailable. Hoping that she will break his heart, he sets out to woo Heer. Rockstar is the journey of a boy who leaves behind his identity as Janardhan the yokel to become Jordan the rockstar. The story captures the essence of his journey of soul-searching, his rise to fame and his self-destruction… all of which comes at a price.
NEWS, GOSSIP AND INTERVIEWS

Rahman is like God: 'Rockstar' singer Harshdeep Kaur
Choreographer Uma: There was only singing and playing in 'Rockstar'
AR Rahman: 'Rockstar' is not my best work
Ranbir Kapoor shines as a 'rockstar'
Ranbir Kapoor spreads 'Rockstar' fever
Rockstar gets UA certificate from censor board
How Ranbir Kapoor boosted Shammi Kapoor's morale
When Ranbir Kapoor grabbed John Abraham's 'Rockstar
Rockstar music tops international charts
ROCKSTAR Music Review: AR Rahman is a rockstar
Nargis Fakhri is a boon to 'Rockstar': Ranbir Kapoor
Ranbir Kapoor pays a tribute to Shammi Kapoor on 'KBC'
Ranbir's middle finger gets censor board nod!
What is Imtiaz Ali's Rockstar about?
PICTURES
Ranbir Kapoor, AR Rahman, Nargis Fakhri rock at the 'Rockstar' live concert
Ranbir Kapoor and Nargis Fakhri promote 'Rockstar' in Jaipur
Ranbir Kapoor visits Hazrat Nizamuddin Dargah
Nargis Fakhri: Hot pics of the 'Rockstar' chick!