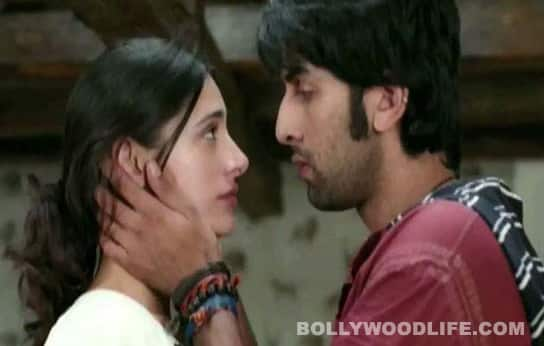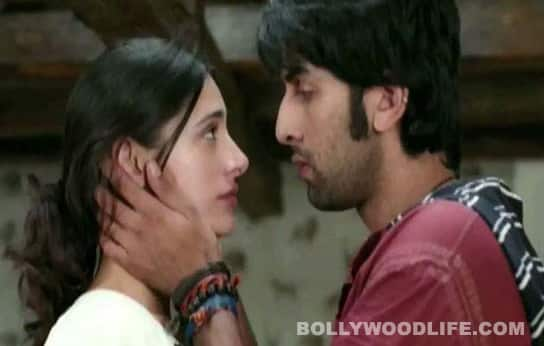 Ranbir Kapoor and Nargis Fakhri's Rockstar rakes in the millions
Eros International reports that Imtiaz Ali's Rockstar, starring Ranbir Kapoor and Nargis Fakhri, and featuring chartbusting music by Oscar-winner AR Rahman, has done stellar business in its opening weekend grossing Rs 64 crore. The Ashtavinayak Cine Vision co-production grossed Rs 53 crore in India (Rs 37 crore net) and Rs 11 crore overseas. The film that released on 11.11.11 fortuitously collected Rs 11.25 crore on its opening day.
As is customary, we must cede the floor to the Eros mouthpieces. Nandu Ahuja, Sr VP, Distribution, Eros International Media Ltd said, "Imtiaz Ali has once again captured the audiences' imagination and coupled with Ranbir Kapoor's exemplary performance, Rockstar has opened to a superb response across the country, especially in the multiplexes. This is Ranbir's biggest ever opening and elevates him to the league of superstars for sure. With colleges re-opening this week, we are looking at the film remaining steady at the box office through the week.
Not to be outdone, Pranab Kapadia, President – Distribution – Eros International added, "Eros International adds another feather to its cap with Rockstar which has been appreciated worldwide. It has taken a fantastic opening overseas and has fared very well in UK, USA and the Middle East." According to Naaz Building insiders, this set of figures from Eros appears to be accurate, unlike the bloated numbers they released for the dud RA.One.
Meanwhile, UTV and Anurag Kashyap are continuing their long association. Luv Shuv Tey Chicken Khurana will be produced by Kashyap and is being directed by debutant Sameer Sharma. Shooting for the food and family themed farce is underway in the mustard fields of the Punjab. Kunal Kapoor and Huma Qureshi are the leads.
However all is not sarson da saag and makki di roti for UTV. The company is sitting on a pile of unreleased films. They include Deven Khote's Phillum City, starring John Abraham; Arnab Chaudhuri's animation film Arjun The Warrior Prince; John Owen's Peter Gaya Kaam Se, starring Rajeev Khandelwal and Proshhant Norrayanonn or however the actor spells his name these days; Vicky Chopra's Season's Greetings, starring a host of non-entities including Tabu, Shreyas Talpade, Ashish Chowdhry and Sohail Khan; and Shoojit Sirkar's Shoebite aka Johnny Mastana. These may or may not see the light of day. What's sad is that Tigmanshu Dhulia's Paan Singh Tomar, starring the always-excellent Irrfan Khan is part of this list. The film has done the global festival rounds but clearly UTV don't think that there's a market for it in India. The other films may release, except maybe Johnny Mastana that is mired in some legal difficulties.
Then of course, there is David Dhawan's Hook Ya Crook, starring John Abraham again, Genelia D'Souza and Kay Kay Menon that also is supposed to have a cameo by captain cool Mahendra Singh Dhoni. UTV's Siddharth Roy Kapur says, "The only film on which we have had to take a creative judgement call is Hook Ya Crook." Translated into plain language that probably means that the film stinks and UTV is too embarrassed to release it.