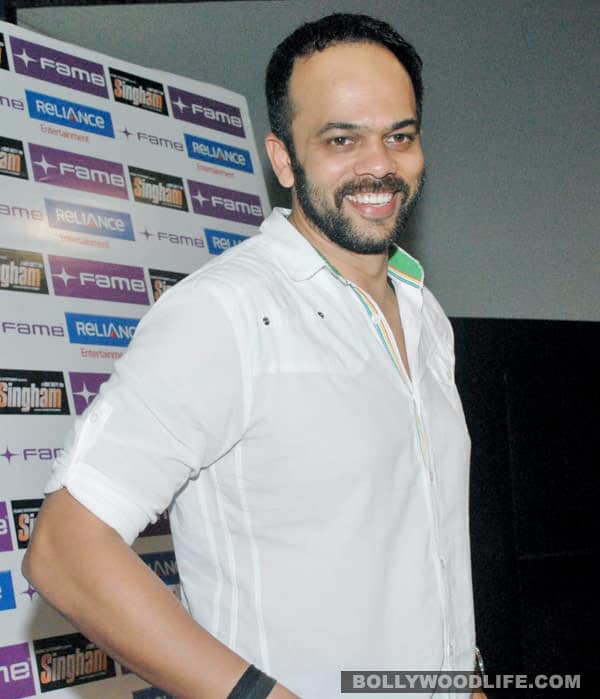 Rohit Shetty doesn't fear critics, in fact he considers them as his lucky charm. And he believes that every film they trash becomes a box office hit
Known for making slapstick films, Rohit doesn't loathe critics like other B-town directors. "Critics are my lucky charm. I am fine if critics thrash my film. The day I make a film for critics I'll lose a lot of money and I don't want to do that," says Shetty. 
His next film Bol Bachchan releases this Friday. And the film looks like it belongs to a genre Shetty has always been comfortable delving into. Although the director denies resorting to a fixed formula, he says "I just want to make people happy and entertain them, that's all that matters."
So does he intend to make a film in any other genre?
"I don't know. It should come from my heart more than anything else. I am happy making the films I am making because it is loved by my audience. They are happy watching my kind of a film. Ten years down the line, I will be making the same stuff, but I am happy that the audience likes it. There is a smile on their faces when they watch my films," he said.
It seems you don't believe in extensive promotions? Is that true?
"For that you need to be confident about your product and today the audience is quite smart. Creating controversies is not going to help. If you are honest, you prepare them and tell them what the film is all about. They will come to see your film and it will be a success," says Rohit.
"Promotion is important. But you should be honest in telling what your product is and you should not misguide and cheat the audience. I don't like to talk about my work because by the grace of god people know what a Rohit Shetty film is about.Then why try to do some gimmick?" he adds.
Does he believe that there's something called the Rohit Shetty camp that has formed in B-town?
"There is no lobby or camp or club. It is just that you become friends, you become comfortable with a few people, you gel with a few people, so I think that's how the term called lobby comes in," he says.