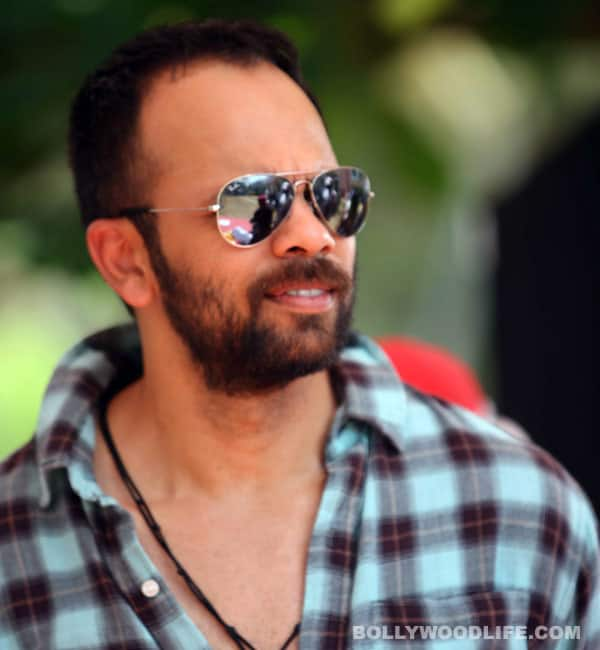 In the last 10 years, he has been loyal to this genre of films
Be it Golmaal or Singham or Chennai Express, they all are comedy dramas with a heavy dose of action and Rohit Shetty says he'll continue making such films so long as it doesn't come from "within" that he should switch to another genre.
"It should come from within me. If it comes from within, I will definitely do something else. But it shouldn't be like I have to prove a point that I can do something else. So, I will do something different when the right time comes," the 40-year-old said.
Success has been another constant for Shetty. Asked if he fears failure, he said, "Yes, I am afraid of failure. When you start a project, there is always this fear how it will end. But that fear can encourage you if you divert it to a positive direction with your positive attitude and hard work. You need to analyse things. More than anything you need to have a positive attitude that you are going to do something good, that you are not going to harm anyone and you are going to give it your best. So, all these things do work," added the son of yesteryear action star "Fighter Shetty".
Rohit Shetty: I have made a great friend and a family member in Shahrukh Khan
A passionate filmmaker, Shetty is also involved with television. The director, who had previously hosted Big Switch – Season 3, will be seen anchoring action-adventure show Khatron Ke Khiladi for Colors channel.
Has he reached the acme of his career? "I think there is a long way to go. Every now and then the technique changes; so it's not that I have achieved those heights. Whatever I have achieved so far is just a part of the journey," Shetty said.
In his decade-long career, Shetty helmed the megaphone for nine films and most of his creations including the Golmaal series, Bol Bachchan and his last release Chennai Express turned out to be mega hits. The common thread among them were that the films starred big stars like Ajay Devgn, Kareena Kapoor, Sanjay Dutt and Shahrukh Khan.
Rohit Shetty: Khatron Ke Khiladi 5 would be a mix of stunts and entertainment
Asked about making a movie with newcomers, he said: "It depends on the budget, you cannot make a Rs 100 crore film with newcomers especially when it's not your money… If I get a script where I feel that I need a newcomer and the budget is small or whatever, I will definitely do it. But I need to see the script, and I need to feel that, okay, now I can make the film with a newcomer," Shetty said.