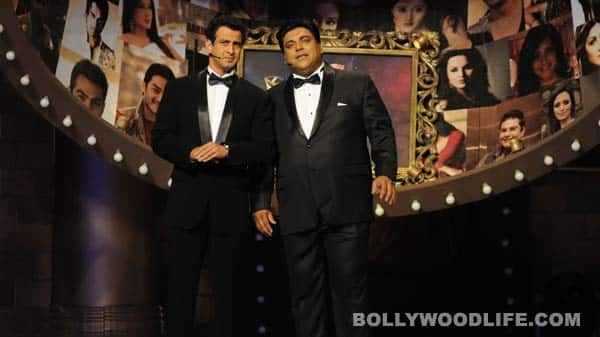 Ronit Roy has a new fan. It is his telly rival and very good friend Ram Kapoor. The Bade Achche Lagte Hain star congratulated Ronit Roy on his fantastic performance as Arjun Kapoor's dad in 2 States. Read on to know more….
Ram Kapoor and Ronit Roy are the biggest stars on Indian television today. The two have also worked together in Karan Johar's SOTY wherein Ronit played the role of an encouraging coach and Ram played a tyrannical father. This time around, Ronit played the role of an austere daddy in 2 States and Ram was all praise for him.
The two actors, though rivals bear no animosity towards each other and their cordiality can put all the bitchy actors to shame. Ram tweeted to congratulate Ronit on his astounding performance. He said, "Congratulations on the success of 2 States guys! Ronit you are getting FAB reviews, soooo happy for you brother!!!" It proves that even a small role can garner praise for an actor if the actor is talented enough to make his presence felt.
Ronit replied to Ram's tweet with alacrity saying, "Thanks My Bro. You remember we discussed this when we shot for the sony ID." And fataak se Ram replied, "Yes, of course, I remember bro. I always knew it, you were going to rock it, as usual."
This bromance between Ram and Ronit reminds us of Arjun Kapoor and Ranveer Singh going gaga over each other and we are nothing short of impressed by both these dostiyaan.