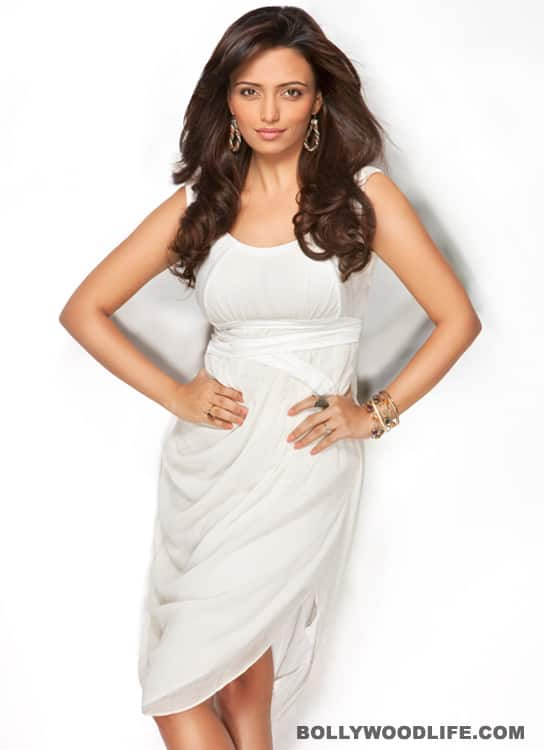 She got off to a flying start as Pia in the daily soap Kasamh Se. And since then there's been no looking back for this loquacious host, who is now quite a prominent face on television.
Usually seen as show anchor, the actress has now stepped into a different path – the world of films. Meet Roshni Chopra at her eloquent best, talking about her new venture, a romantic thriller called Phirr and directed by Vikram Bhatt, and about life in general…
Tell us something about your character in Phirr…
I have known Vikram (Bhatt) for a long time and had interviewed him once for a show. After three years he called me up and said that he's got a role for me. I said 'yes' after reading the script. My character is an NRI girl who lives abroad, but is Indian at heart. Rajneesh Duggal is my husband in the movie. The character is, in fact, quite similar to me in a lot of ways. It's a blend of western education and eastern values…
What was it like working with Rajneesh Duggal and Adah Sharma?
Rajneesh is from Delhi, so we really got along, because I'm a Delhi girl too; and Adah is just a crazy girl. She and her mum would show me all kinds of yoga asanas and headstands while we were not shooting, which was hilarious!
If given a chance to create your own TV show, what kind of a concept would you come up with?
I've done a lot of talk shows wherein I've interviewed big Bollywood stars, but if I had to do a show of my own, I would go to the houses of different people and show the audience the kind of life they lead. For instance, the reality and the emotional tapestry of a cab driver's life. I think reality is very subjective and we often see the world only from our eyes, which is why we can't always understand other people. It would be nice to come up with a show wherein you see the world from another person's eyes.
Your claim to fame was your performance in Kasamh Se, so why didn't we get to see you in any more daily soaps after that?
I was really exhausted shooting every day for a daily soap. In fact, I also fainted on the sets of KS. Also, after a year, I thought that the story had lost its charm. Every story has a life. I am enjoying doing so many other things and having varied experiences. And I haven't found anything as good as Kasamh Se.
What movies do you like to watch?
I like to watch romcom's and historic fiction. I also like movies with a message. Every time I see a good character I wish I could have played it. Off late, I saw Zindagi Na Milegi Dobara and I loved Farhan Akhtar – his character was so humane and lovely.
What do you think of films that have the Bhatt label?
I've had the chance to spend quite a bit of time with Mahesh Bhatt and I'm quite a fan of his. He's so candid and brilliant. Their films have a very distinctive flavour and a great mass appeal.
ALSO SEE: