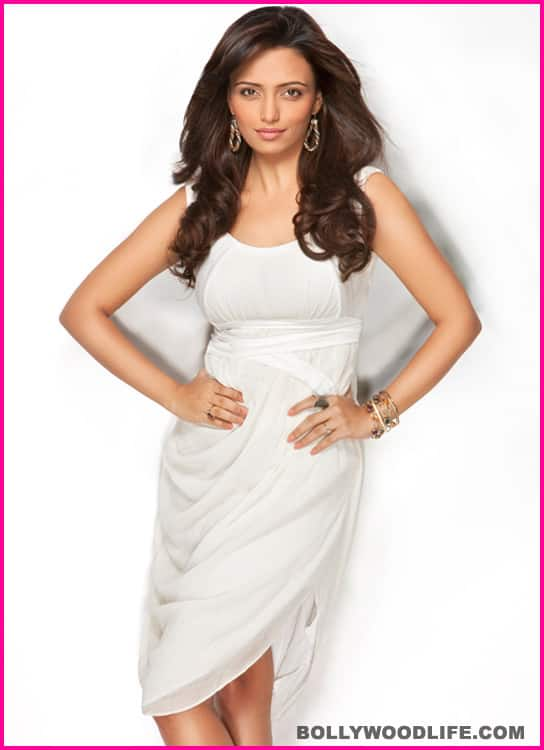 The host of Comedy Circus and India's Got Talent now wants to do a dance reality show
"Anchoring is my first love. I should be back on Comedy Circus soon. Reality programming has grown by leaps and bounds. I would like to anchor a dance show next because I love dance," said Roshni Chopra. However, Roshni – the winner of the reality show Desi Girl – has no plans to participate in any such programme. "That (participating) would be too intense. When I participate in a reality show, I get oriented towards winning. It is too early to dedicate myself 100 percent to a competition… may be next year," she said.
Apart from hosting, Roshni has worked in fiction-based dramas Kasamh Se and Pyaar Mein Twist. She won't mind doing another one and added, "I have never had that mindset that I have to always play the lead. The role has to interest me. It does not matter if it is the lead or not. It should make a mark."
According to KPMG-FICCI report, the television industry is estimated at Rs.370 billion in 2012, and is expected to grow at a CAGR of 18 percent over 2012-17, to reach Rs.848 billion in 2017. The actor is happy that big names from Bollywood like Sanjay Leela Bhansali have joined the TV industry. She feels people are experimenting with fiction and it is 'quite interesting'.
"You have big names like Sanjay Leela Bhansali who have entered into fiction shows on TV. It would be interesting to work with someone new in an open space," she said.
Although Roshni has returned to work after giving birth to a son in November, she has enough projects to keep her busy. "There are talks in the pipeline. There is fiction we well as non-fiction shows… I am coming back after 10 months. I want to do something interesting and challenging," said Roshni who is married to Siddharth Anand Kumar.