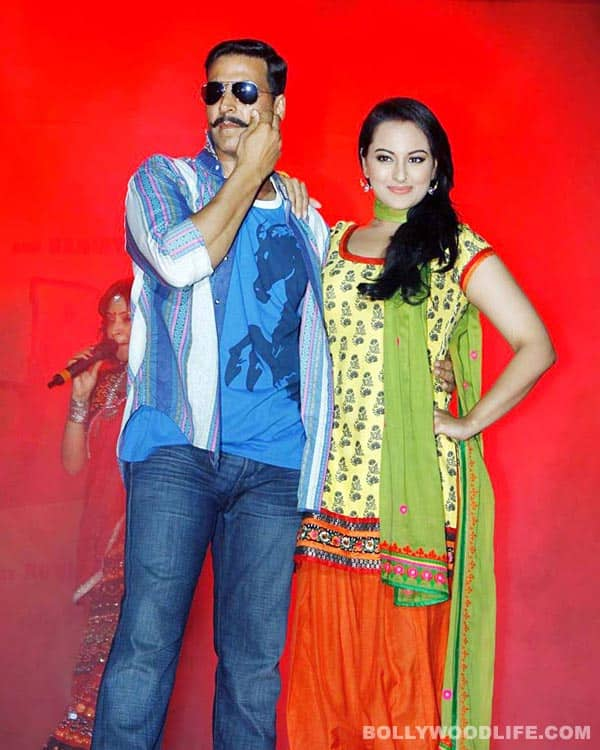 The cast and crew of Prabhu Deva's action drama starring Akshay Kumar ad Sonakshi Sinha were stopped from filming at the UNESCO world heritage site of Hampi
Prabhu Deva's Rowdy Rathore has been causing problems for the makers even before the film's release. Recently the choreographer-turned-director, Prabhu and his team were in Hampi for a week-long shoot. They were going to film some sequences with the lead pair – Akshay Kumar and Sonakshi Sinha, at various spots of the heritage site – Vijaya Vittala temple, Lotus Mahal, Maha Navami Dibba and others.
On the first day itself, they ran in to trouble with the authorities. First, the team inconvenienced the tourists. Apparently they stopped travellers, who come in large numbers to the historic location, from entering the site. Then, they got nearly 20 heavy vehicles comprising generator vans, equipment carriers, vanity vans for the cast and crew in a prohibited zone at Hampi. As per the rules, even two-wheelers are stopped at a distance of 1.5 kms as it can weaken the monuments. This prohibition law was put in place as a first step to converse the heritage site by the Archeological Site of India. As soon as the authorities at Hampi got a whiff of the situation they asked the RR team to vacate the premises.
Inspite of the first day not panning out as per plan, filmmaker Prabhu seemed confident and claimed that it's just a teething problem. In a report, he says, "A lot of films have been shot here and nothing much really happened. These are usual problems that happen during any film shoot."