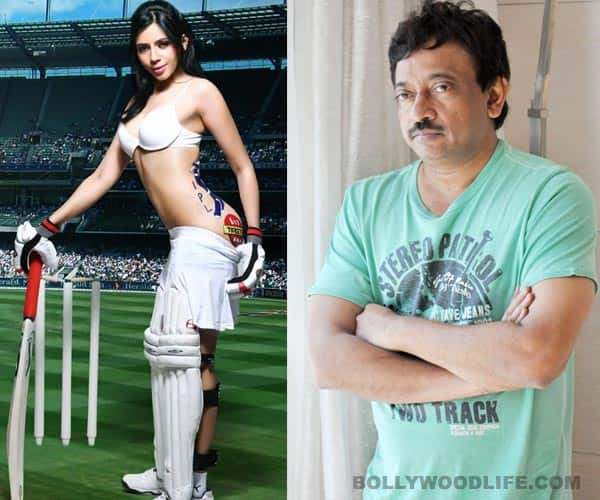 After creating mass hysteria by showing off an IPL taboo on her butt cheek, the desperate-for-attention damsel Rozlyn Khan is likely to portray the famous Indian porn cartoon character Savita Bhabhi
Everybody who has access to the internet knows Savita Bhabhi – the controversial porn-toon character has been seducing netizens with her ample bosom and crazy sexual shenanigans. In fact, given Savita Bhabhi's ever-increasing popularity and its implications, the sensational site where the buxom Bhabhi showed off her wild side got banned. But it seems Ram Gopal Varma is now enchanted by the pull of Savita Bhabhi's physical magnetism and her mass popularity. RGV, we hear, is interested in making a sex-comedy flick based on the controversial character.
A little birdie spotted the Bhoot director discussing the script of his new project based on Savita Bhabhi with Rozlyn Khan. The model-turned-IPL party gal has been in the news for some sensational photoshoots and dropping her clothes. Remember how the bootylicious babe went on to slide down her skirt below the permissible limit and showed off her posterior? Though we found the Khan babe's look-at-my-butt stunt absolutely cheesy and tasteless, RGV seems to be fascinated by Rozlyn's bold act. The maverick director, we are told, is keen to make the movie with Rozlyn, but he will only produce it. A new director will be roped in to 'handle' the project (as well as the seductress).
We are sure Ms Khan is only too excited about being chosen to play this role, since it gives her another opportunity to drop her clothes. What remains to be seen is how colourfully the Rangeela director presents the bold Khan babe as Savita Bhabhi!
ALSO READ:  Rozlyn Khan shows off her butt!