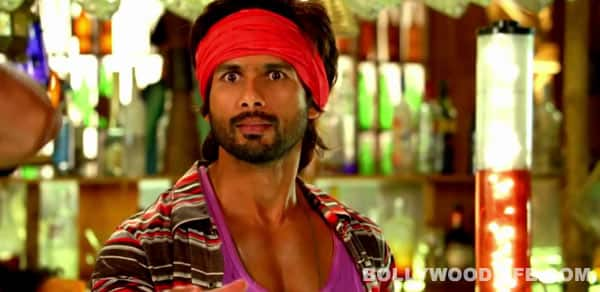 Sasha's dance moves in R…Rajkumar are certainly pain err praise worthy. Read on to know what director Prabhu Dheva has to say
Shahid Kapoor is an actor who impresses us more with his dancing skills than acting skills. No complaints though. Especially after watching him shake a leg in Gandi Baat in Prabhu Dheva's R… Rajkumar. The director has revealed the efforts and thoughts that went behind the dhamakedaar dance number. He says, "We want to make Shahid dance, dance and dance in Gandi Baat." Well, he's certainly successful in doing so, ain't he? Not only does Shahid dance but also delivers an energetic performance.
Prabhu Dheva adds, "We thought that Gandi Baat dance must be easy but nice. As it's not happening in the city, everyone will have a gumcha. So, we thought of doing a movement with gumcha." Quite thoughtful and innovative, no? He goes on, says, "Gandi baat means bad words or something. So normally if we do gandi baat, we'll do facepalm. So, I included that in the dance."
So, Prabhu Dheva has creatively used simple day-to-day gestures in Gandi Baat. One of the difficult steps in the song was when Shahid had to go jump while on his knees, go round in the air and then again fall on his knees. While shooting for this step, Sasha was already hurt and he landed in more pain due to Gandi Baat! However, this didn't stop the chocolate boy and he said the shoot must go on. How very professional.
Watch for yourself as director and dancer Prabhu Dheva shares his experience while shooting for Gandi Baat with Shahid Kapoor.