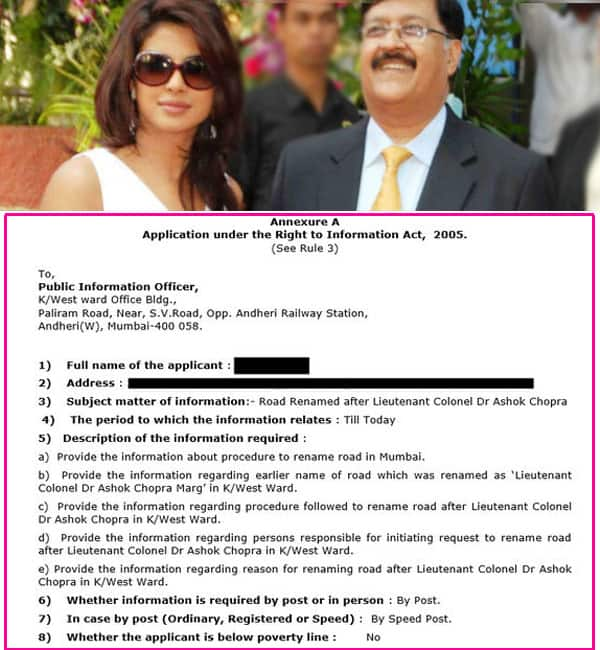 Someone needs a formal and legal explanation as to why a road was renamed after the Dil Dhadakne Do actor's late father's name. Read on to get the full scoop…
Priyanka Chopra's late father Dr Ashok Chopra lost his battle to cancer last year. He was a celebrated surgeon, philanthropist and an esteemed army-man. But when a street located in Yari Road close to PC's house was named after him,  some locals didn't think of him as worthy of that honour. Recently during the Reddit AMA (Ask Me Anything) session a person asked Priyanka as to why it was fair for a road to be named after the actor's father and not "countless other people who strived and died for India?"
Although the actor had no response to offer and conveniently avoided the question this person went on to file a Right to Information application demanding an explanation as to why the road was renamed.
In the picture you can see a screenshot of the application which asks what is the procedure to get a road renamed and why the road in question was renamed.
Wow, that escalated real quick and we are sure that despite a huge fan following there are some out there with who the decision of renaming the road didn't go down too well.