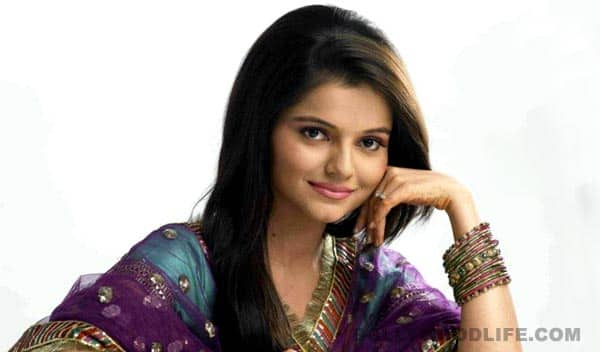 She gained popularity in the TV industry with her stint in Zee TV's Chhoti Bahu. The actor took it a step forward with Punar Vivah – Ek Nayi Umeed…until the makers decided to pull the plug on her role
Rubina Dilaik talks about why Punar Vivah 2 ended for her so suddenly, what really upset her about the whole episode and her future plans in tellyland.
What was the brief given to you when you signed on to do Punar Vivah 2?
I was told that the story was about a television actor called Divya Malhotra who did a hit show titled Chhoti Bahu. It was supposed to be about the real love story of Divya. That was what I was told.
What kind of response did you get for your performance on a daily soap?
As far as I know, my fans and the people close to me liked and applauded my work.
Why was there a sudden change in the script?
I am still unclear about a lot of things. There is really no clarity in this matter. Since day one, the story was supposed to be about my character Divya; perhaps the story didn't work the way the makers perceived it. I guess that's why they decided to shift focus.
Has Shashi Sumeet Productions' decision drastically affected your career?
No, not at all.
When was the last time you shot for the show?
The last time I shot for Punar Vivah – Ek Nayi Umeed was on July 14.
Have the makers promised you a better track in the future?
They told me that they currently don't have a storyline where they can place Divya and that they could decide the flow of the story only once the TRPs are released in August. However, they haven't given any assurance about a storyline including me once the TRP is out either. In fact, they clearly told me that I shouldn't let go of any project I get while waiting for Punar Vivah. This simply suggested that they didn't really want to come forward and tell me, 'Rubina, from tomorrow onwards you are not in the show.' The makers told me that for the next two weeks they don't have a storyline for me and neither can they promise me anything in the future. They then said let's sign a termination contract; so I had to step out of it.
After this experience, will you be open to taking on multi-starrer projects?
Yes, why not! If you are drawing a comparison to this show, then let me tell you, when I was signed for the show, the plot did not have two leads. It was about Divya only.
Did this episode upset you?
Of course I was upset. It's not a cakewalk to act in daily soaps. I've given my blood and sweat to the show, working for 22-23 hours a day, but I did it so that the show looked good. If as an actor I have given my 100 percent and complete sincerity to the show, I expect them not to give me false hopes. That too on the basis of TRP issues and citing reasons like they are not clear how to place an actor in the story. I don't expect the writers or the production house to come and discuss the storyline with me, but the least they could do is give the actor a clear vision once they themselves are clear about it. Nonetheless, I have taken it sportingly. Ultimately it is about the show and it must go on. If they think that the show will do better without me, then I support them. If it's in the betterment of the show to go on without me, then I am happy.
So what is your next move?
I have been getting lucrative offers, but I can't take them up as yet 'coz the production house has not yet given me my termination letter. It was supposed to come in a few days ago, but I guess they are very busy with the show. Till date the channel is using my name and face in their logo and promos, so I cannot take up anything else until I come out of it completely – that's what a responsible actor does. Luckily, whoever has approached me with offers has been cooperative and agreed to wait until I get the papers.
What kinds of roles are you looking for?
Frankly, I am a very experimental person by nature, so I'd take up anything that enhances my skills or acting career. I am not looking at anything specific. I will take up anything that will add another feather to my hat.
Have you been watching Punar Vivah?
Yes, of course, I still watch it.
With all the free time you have, what have you been doing?
I have gone back to designing clothes. I have launched my own clothes line and that has been keeping me busy. I can never remain idle. There's always a backup plan.