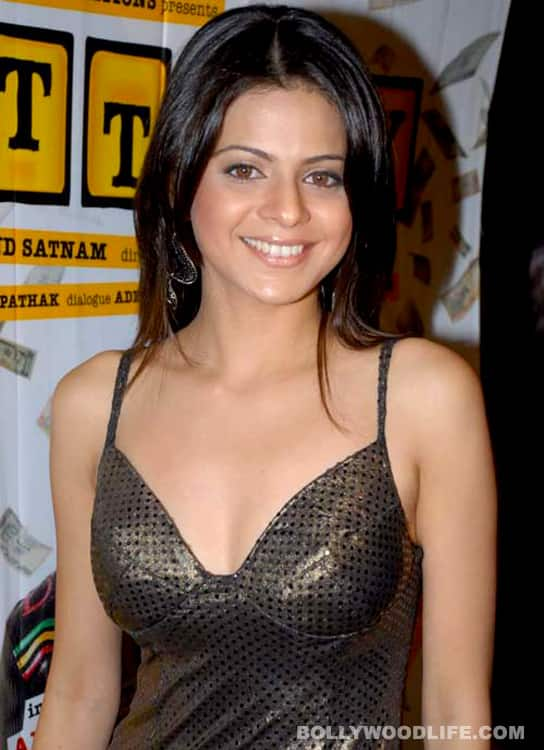 She is cute, bubbly and forever smiling. Rucha Gujarati, who took a year-long-sabbatical post her wedding, recently made a comeback with a grey character in Sony Television's Saas Bina Sasural. But she asserts that the real Rucha doesn't have a mean bone in her entire body and firmly believes in the policy of live and let live…
Here's getting candid with the daily soap actor who talks wholeheartedly about her professional life, but carefully evades questions on her personal life…
What is easier – a positive or negative character?
I think both have pros and cons. Yes, I enjoy playing positive, but it's a lot more fun to do a negative role. There are lot of shades, plus it's an opportunity to show your talent and versatility because i get to play with my voice, tone, expressions and eyes. So i enjoy playing negative more.
What's the one meanest thing you've done in your entire life?
(Laughs) I am totally opposite to the character of Kiaa in Saas Bina Sasural, if you compare me to my onscreen role. In reality, I can't recall being mean to anyone like that. And plus I am a strong believer in karma: What goes around comes around.
Fiction or reality – what kind of shows do you prefer?
Hmmm… I enjoy non-fiction more as it's easy and fast money and less hard work. Fiction is also fun to do, but doing reality shows is much easier.
Is your track in Saas Bina Sasural coming to an end?
Now that's not something I cannot tell you. There is huge drama coming up in the show now. There will be a turning point, but Kiaa abhi kuch bolegi toh uske kia-karaye pe paani fail jaayega.
Do you think the show's TRPs have increased because of you?
It's a team effort; I can't take the whole credit if the TRP has gone up.
You are making a comeback after a year – how does it feel?
I have been working non-stop. So whenever I get a break I take it as a welcome change and make the most of it. I totally enjoyed my sabbatical, travelled a lot and had fun.
How is married life treating you?
It's been good and going on, but I really don't want to comment on my personal life at this moment.
Would you say your husband is supportive when it comes to your work?
There's a lot of support from the other side (husband), so it's easy to manage both work and home. Television has been my love and it's great to come back. And I feel Saas Bina Sasural was an apt way to make the comeback.
Was it a conscious decision to do supporting roles post marriage?
I am always open to lead roles. Here also I am almost playing a parallel lead in the serial. It's a challenging role. It's not about playing the lead. It is more on how vital or important your track is. If my track is creating a change or difference in the show, then that's what matters.
Long ago TV shifted from the typical saas-bahu serials. What kinds of roles are you looking for?
First I want to give television credit for bringing in so much variety. I have always tried to do different kinds of roles and that's a conscious effort. But now i want to try comedy. I'm looking forward to something comical that can bring a smile to people's faces. Sony has a lot of shows like that. Or I'd opt for an anchor-based show.
Bollywood stars are all over television – do you think they are encroaching on your space?
It was always happening. The only difference is that nowadays it's highlighted a lot more. Television today is as big as the movies. TV is running on a grand scale with the number of channels these days. If you ask me, creativity is all that matters on the big or small screen. When Amitabh Bachchan hosts a KBC, it is a huge responsibility. A lot of talent and hard work goes into making a show like that. And nothing comes easy.
What is the atmosphere like on the sets of Saas Bina Sasural?
My co-actors are very cute and humble. I am enjoying every moment working with them. It's a very jovial and fun loving atmosphere, which is very important for me. I look forward to the shoot every day. Aishwarya and I are very professional while working. And I am really grateful to Optimystix, Vipulji and the creative team for giving me such a great character to play.