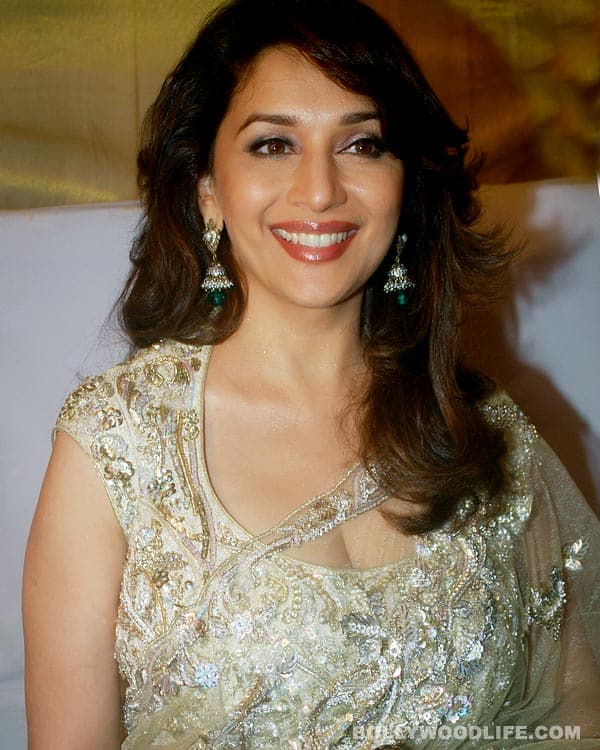 The news of the diva biting the dust spread like wild fire recently, but thank God Ms Dixit made sure to calm her fans down by appearing on Twitter and claiming it to be some sort of a mistake
Our hearts almost skipped a beat when we heard of the dhak dhak lady Madhuri Dixit's demise. How could the actor – who we see every weekend on Jhalak Dikhhla Jaa 6 bid us goodbye so soon. We consoled ourselves by saying that this is what life is all about- it's unpredictable after all.
And there the woman we admire 'coz of virtually everything – from the way she smiles to the way she says 'maar daala' on the show – revealed where these stories are originating from. Apparently an obituary of the actor's namesake who passed away in an unfortunate accident appeared in the newspapers and that's where all the confusion and chaos started stemming from. We pray from the bottom of our hearts that the lady's soul rests in peace…and MD we just love you way too much – that million dollar smile of yours makes our day, and we know you are going to brighten us up for years to come with that illuminating grin.