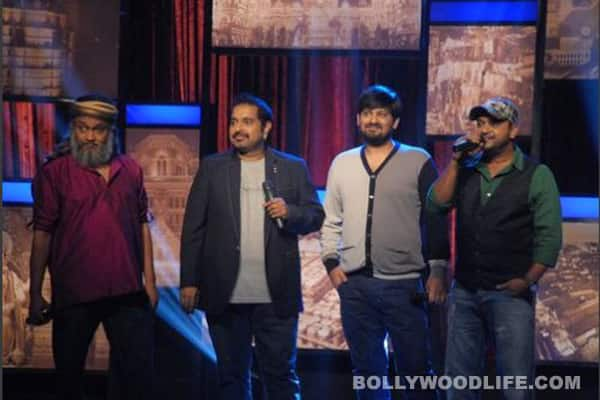 The singing reality show is back. And that too with a new judge in Rahul Ram, the guitarist from the band Indian Ocean on its panel. But that's just not it. Read on to find out what's really new this time around. Psssst… and there's plenty
The squeaky-shiny new season of Zee TV's Sa Re Ga Ma Pa opened with its first auditions in New Delhi. And guess what – the opening episode was indeed a bag full of surprises packed with just the right amount of punch. Judges for this new season are composers and brothers Sajid Ali and Wajid Ali, Shankar Mahadevan and Rahul Ram. Hmm, impressive, isn't it? Well, it is. 'Coz it's perfectly like a boys' fun night out with just the right kind of jokes and chemistry that these men share.
What's more, while the judges do pep up the show with their witty gup-shup, there have been moments in the opening episode when the jury was a bit indecisive. And their unique way out? Audience poll! Yup, the new tadka this season is to leave the final decision – only in some cases, of course – to the audience. And man, does the janta love it!
Also, this season this singing reality show is inching a bit away from the popular Bollywood numbers. Ah! So if you get to hear the unheard melodies of folk songs a bit too often, don't be surprised.
But while we enjoyed this all-men panel with their quirks intact, we do miss a female presence here, you know, just a teeny-weeny bit. Do you too, peeps?
Tell us, readers – what's your take on this brand new season of Sa Re Ga Ma Pa? Do you think it can take the nation by storm?