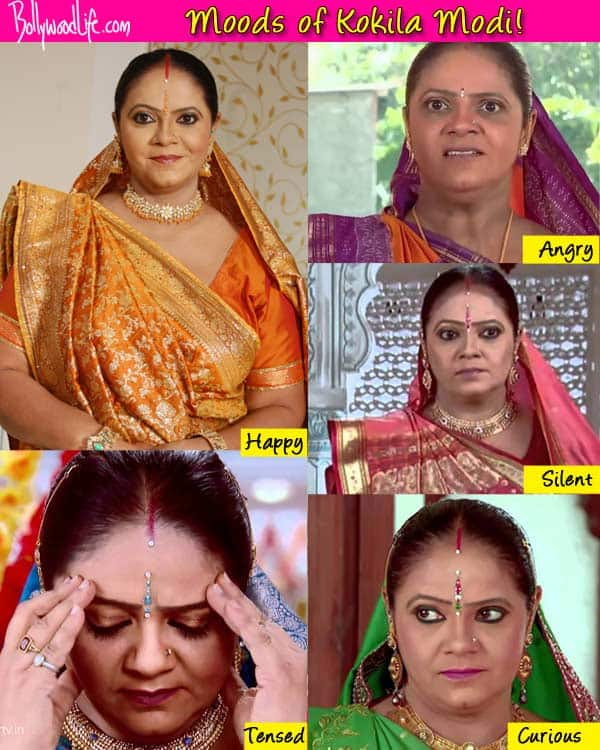 It's been four years since this Star Plus show first when on air and it is a hit till date
Every character from Gopi, Rashi, Ahem, Jigar, Radha, to the kids – play a very pivotal role in the joint family saga. We thought, with time the senior character Kokila Modi (Rupal Patel) will eventually move on or die in the show. But the makers have always kept her as the centre of every plot and continue to do so.
The current track also revolves around Kokila losing her memory and holding the key to the mystery of Meera's disappearance and sudden fatal attacks on the family.
So why is Kokila an important character in Saath Nibhana Saathiya? We believe we have an answer to that…
Head of the family
Kokila is ideally the head of the family. While her husband and mother-in-law are elder than her, Kokila still has the last word in any argument or discussion.
Sharp Tongue
It's not easy to win any argument with Kokila. While she will have logic on her side, it's her sharp tongue that people are more vary of. She can literally slice you down to size with her words.
Intelligent investigator
It's true that every daily soap bahu has a detective in her. But Kokila is super smart. She can figure out people's secrets, past crimes and sometimes even the things they have only thought about doing. You just can't beat her at intelligence.
Expressions
If you aren't scared of her loud and shrill voice, you will definitely be terrified of her rolling eyes – it's the expression Kokila has when she is angry. Trust us when we say, even we are a little scared of her when she rolls her eyes in anger.
Quick decision maker
Be it business or selecting a new bahu – Kokila has always made her decision instantly. Compared to her meek husband, Kokila is a fast decision maker and till date has never gone wrong. Be it in judging people or their intentions, Kokila has a vibe and she makes her decisions based on it.
The makers have created a fabulous character sketch for Kokila. And even in the future, we are sure the character will continue to be the centre of every sub-plot in the daily soap to take it forward.