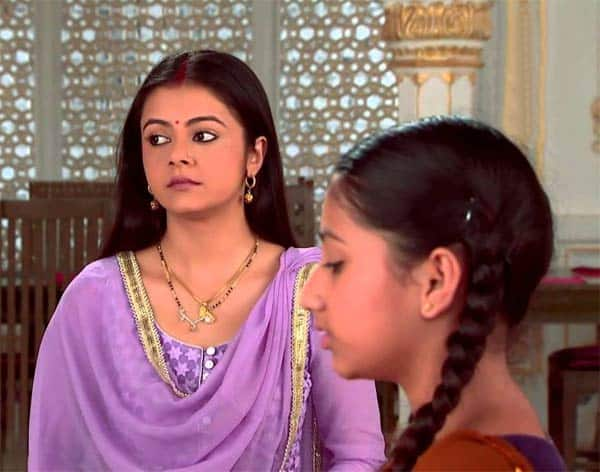 Will the Modi parivaar find out about Radha's deceit, lies and revenge plans? Will Gopi find her long lost daughter?
Gopi (Devoleena Bhattacharjee) and Ahem (Mohammad Nazim) have gone through a lot after losing their daughter almost six to seven years back. Meera, who is now growing up as Gauri is indeed Gopi and Ahem's daughter. The estranged couple got back together in one of the most bizarre reunions – as they accidentally married each other. But all's not well, contrary to the kids belief, living together hasn't brought Gopi and Ahem closer. They have not yet reconciled. Of course things became more complicated when Kokilaben (Rupal Patel) got partial amnesia. The children however found a ray of hope when Gopi brought Gauri aka Meera to Modi bhavan.
In the upcoming episodes, the kids of the family plan a camping trip. Everyone except Radha (Bhavini Purohit), goes on this outing. She secretly follows the Modi family and tries to get rid of Gauri forever. 'Coz if the Modis realise that Gauri is none other than Meera, then Radha's secret and true intentions will be revealed. Radha cuts the ropes of the swing Gauri is sitting on causing an accident. The family then rushes Gauri to the hospital where Gopi finds out that Ahem and Gauri share the same blood group. In addition to this, Gauri suffers from the same allergies as Ahem. This makes Gopi suspicious of Gauri's true identity.
Will Gopi realise that Gauri is her own daughter? Or will Radha manage to keep this secret under wraps? Will fate unite the mother-daughter or will they part again? Wait and watch Saath Nibhana Saathiya to find out.