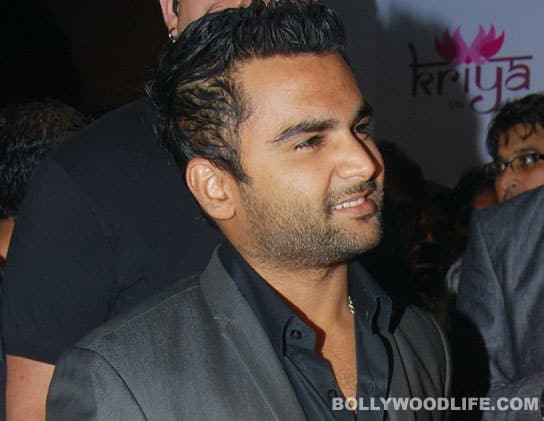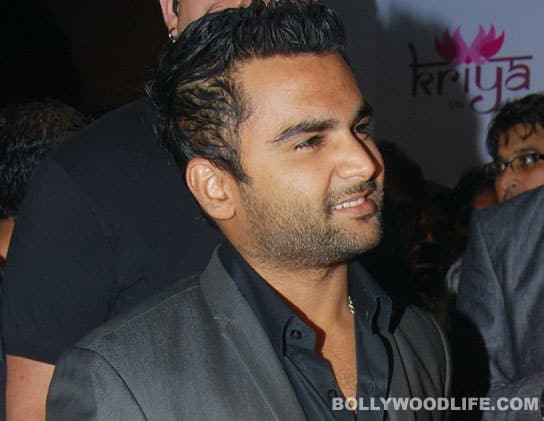 Businessman turned actor Sachiin Joshi talks to us about his super ambitious debut film Azaan, his friends in Bollywood, Hollywood and his passion for cinema
The actor also refutes the various rumours and explains why he chose Candice Boucher over the other imports we have in B-town.
When did you decide to get into films?
Acting has been my passion since childhood. Actually when I was eight years old, we used to live in Pune and our home shared a wall with the FTII. There would be students making documentary films, and one of them asked me if I wanted to act in a film. I agreed and that's how the acting bug bit me. Actually in India the cinema bug bites ALMOST every other person at some point in their lives but not everyone is lucky enough to make it to the big screen. Though it is said that Shahrukh Khan prodded me to get into acting that is anything but the truth. I have been doing south Indian films for the past few years before plunging into Bollywood. I have been honing my skills there and understanding the process of filmmaking. The moment I thought I was ready for a full-blown Bollywood film I roped in my friend and director Prashant Chadha. We have worked real hard on making Azaan, a truly international film.
Rom-coms are supposed to be a safe genre for making a debut, why did you pick the action genre?
The real hardcore action genre is dead in Indian cinema and I really wanted to make something that will be a first-of-its-kind spectacle. Yes, it is a risk but I am sure it will be worth it; thanks to the world-class crew of technicians that we had on board, the audience will certainly be taken aback by the sheer grandeur of the story! Azaan is the story of a common man who lands in a situation where he has to tackle global terrorism. It has nothing to do with the Pakistan-Afghanistan unrest though; it is much more than that.
Did you cast Candice Boucher to get an easier entry in the foreign markets?
Candice is not only a friend but she perfectly fit the bill. The script needed a character that is an international face. Though we could choose actresses like Katrina Kaif, etc., we chose Candice also for the fact that she is a friend and there is a certain comfort level. It also helped that her presence with us at Cannes gave us great recognition. Those two days at Cannes were the best days of my life. It helped the film get a lot of takers in the international market.
You are a businessman too; once an acting career takes off, will that take a backseat?
Acting is my passion but that doesn't mean I will leave my business at the mercy of others. Shahrukh is an inspiration in this regard, he not only has a successful acting career he is a wise businessman too! Anyway, a film takes only about three-four months (of an actor's time) so I can dedicate the rest to my business ventures.
Is it true that you got Akon to sing for SRK's RA.One?
No, I just don't understand where these rumours come from. SRK has all the connections in the world and he doesn't need me to get him any international artiste. It is just a coincidence that we did the Akon event and around that time Shahrukh also got him to sing for RA.One. SRK has always been there for me. Even while I was shooting, if I felt I needed his opinion or advice I would not hesitate a bit. I will be always grateful to him.
What's your current state of mind?
After making a film this huge, with so much passion and using the best technical talent, our job is done, now it is for the audience to see the film and pass the verdict. I'm not nervous but at the same time I am not overconfident. Just waiting for September when the film releases!