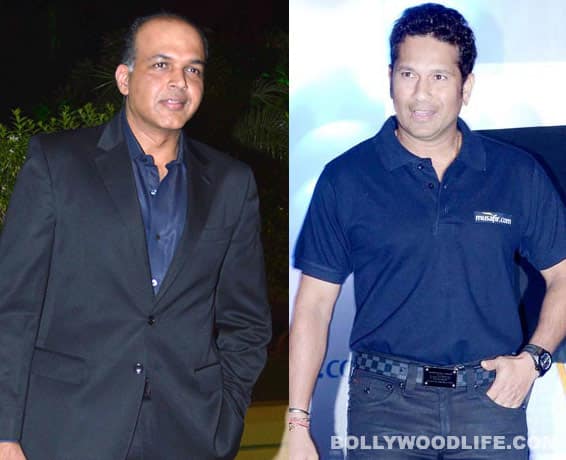 After a biopic on Milkha Singh, Bollywood is ready to present another sports star's life on 70mm
Cricketing legend, Sachin Tendulkar, for the first time, is making a move from real to reel life as he will be starring in a film based on his life. Directed by the famous Bollywood director Ashutosh Gowrikar, the film will also have big names like Rajinikanth, Madhuri Dixit-Nene and Nana Patekar in the star cast. Surdlock Holmes has got some inside information on the Tendulkar-Gowarikar association that has got the cricketing community in India super-exited!
Sachin Tendulkar is arguably as big, or even bigger, than the biggest actor in the Indian film industry. Ever since his retirement from Test cricket, the iconic name has been pursued by several noted film makers to star in a movie that encapsulates his mindboggling life and times. Among those who wanted Tendulkar act in such a film are names like Karan Johar, Madhur Bhandarkar, Sanjay Leela Bhansali and Vidhu Vinod Chopra.
Tendulkar has always been an Indian first and then a Maharashtrian or a Mumbaikar. But when it came to starring in a film, he gave his mother tongue top priority. There were many reasons for Tendulkar acting in a Marathi film based on his life. A Tendulkar family member, who prefers to be anonymous, revealed: "Sachin feels whatever he is today is because of the role the many Maharashtrians who played an important role early in his life… his family, his brother Ajit in particular, his coach, his schoolmates, his best friend, his Mumbai team and the early fan following he got from the city of Mumbai while he was still in school. He is a staunch believer in acknowledging gratitude and which is why he chose the Marathi film ahead of the many Hindi film offers with greater mass appeal."
Click here to read the rest of the article: http://bit.ly/1mGGMwn