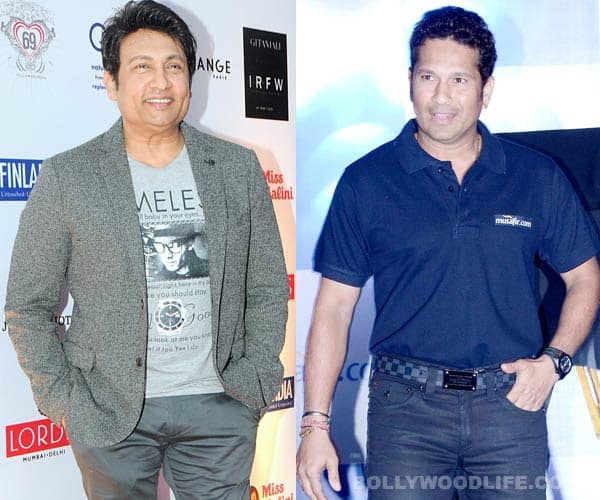 The master blaster is proving to be a life saver for Shekhar Suman!
Shekhar Suman's directorial debut has been playing controversy's favourite child since a long time, but not any more. After Sonu Nigam and Sunidhi Chauhan decided to exit, Sachin Tendulkar was roped in, to launch the music of the movie. Both the master singers had decided to exit the album owing to contractual issues with T-Series owner Bhushan Kumar. Sonu tweeted, "Hw convniently they write we r not signing due 2 our Royalty issues. There r many more imp moral issues in d contract than jst Royalty. But Selective hearing/ selective writing I guess."
Tendulkar's coming in at the opportune moment, proved to be a welcome breather for Shekhar. Shekhar Suman has been on the commentary box many a times and recently shared commentary space with Sachin during the Indo-South Africa series. It was during such meetings, that Shekhar had asked Sachin to be a part of the event and the masterblaster agreed instantly. Shekhar has been a huge Tendulkar fan and he feels, that it would be a great honour for him and his debut movie, to have an association with Sachin in any form.
Interestingly, Sonu Nigam is not angry at all, and has been singing praises for Sachin's gesture, "Hope u all r good. Very hppy 4 Shekhar Suman ji that Sachin is coming 2 release our film Heartless. God make his film a sooper hit.", he tweeted.
It is indeed a sweet gesture from the cricketing legend, and it sure seems that Sonu Nigam is taking it in the right spirit.