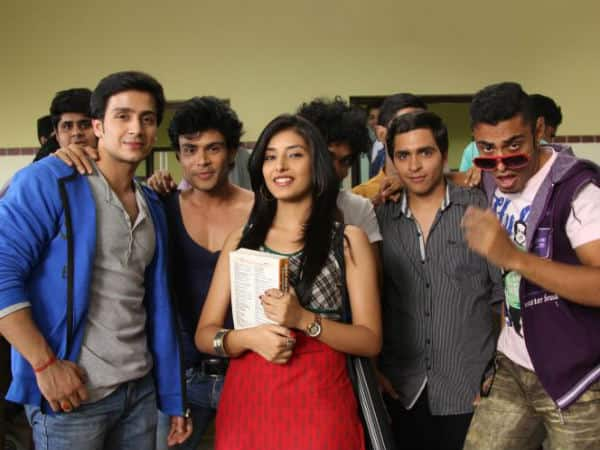 Equality of men and women has been an ongoing battle since the start of time – but we still haven't achieved it…
Channel V's new youth show Sadda Haq makes a very powerful statement: Haq cheenne se milta hai, maangne se sirf bheek milti hai (you get your rights by snatching them; by asking, you get only handouts).
The story of Sadda Haq revolves around a young aspiring girl – Sanyukta Agarwal – who, in a world dominated by men, wants to be a mechanical engineer. Her family tells her outright that the only dream she can have is to be a bride, wife and mother one day. Anything beyond that will be to enter a male domain.
Her love for machines and the need to find out how they work drives her to break rules and do what her heart desires. In spite of being controlled by men – her father and brother – Sanyukta manages to get admitted to a prestigious engineering college based purely on merit. But instead of being proud of their daughter, the males in her family penalises her. Her mother finally agrees to send Sanyukta to college so she can be free and decide her own future.
On the first day in college Sanyukta has a bad encounter with the seniors in the girls' hostel; things get even tougher when she meets boys from her class. The students of mechanical engineering – mainly boys – are convinced that mechanical engineering is no place for a woman. The course is made for men, so any woman joining in is ragged until she opts for something else.
The crux of the story is powerful and has the potential to become something really interesting. Every character introduced so far has a clear stand – for men or for women – with no confusion, which will really help the plot progress.
Harshita Gaur playing Sanyukta Agarwal doesn't impress too much. While her dialogue delivery is fine, that fiery passion is missing. In scenes where she is supposed to be frustrated, angry or upset, her expressions convey nothing. We hope time makes her a better actor, 'coz it's a big responsibility to carry a show on your shoulders. Param Singh (Randhir Shekhawat), who is hardworking, loyal and dedicated, is showcased as a male chauvinistic pig, but when he unknowingly shows off his soft side, it works nicely. Param seems like a good fit in the list of characters who will add value to the serial. The supporting characters do a decent job too.
The story has managed to hook us, and we understand the protagonist's dilemma. We really hope the makers manage to keep the audience engaged and enraged with the topic – one misstep and it will be difficult to get viewers and the story back on the right track.
All in all, the show is worth a watch, and if it doesn't suit your palate, there are always the saas bahu shows.
Rating:
out of 5
Reviewed by Letty Mariam Abraham
* Poor
** Average
*** Good
**** Very good
***** Excellent
ALSO READ: Karan Wahi: I hate Gautam Rode – he is too hard working!
Is Aishwarya Sakhuja's Main Naa Bhoolungi similar to Saubhagyavati Bhava?