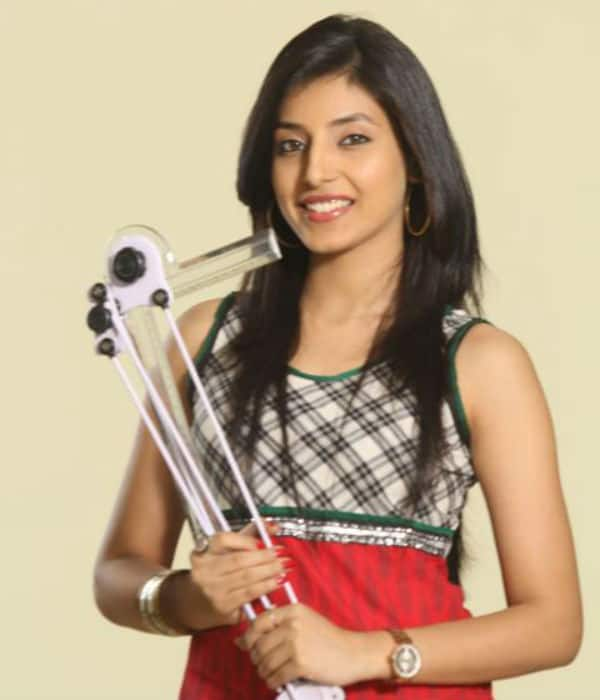 She was framed, but will anyone listen to her side of the story… we doubt!
Sadda Haq's Sanyukta Agarwal (Harshita Gaur) has fought all the odds in her life to join the Mechanical Engineering College, FITE. In spite of being told otherwise, she gave the entrance exam and sailed through it. Without fearing her father and brother's contempt, she continued to stand for her belief that a woman's place is not confined to the kitchen and bedroom.
She kept trying to prove that she is better, or at least, at par with her male contemporaries and was successful on several accounts; her biggest test being to clear her exams and get a scholarship – which she did – eventually, winning the college's approval.
But two people are not happy seeing her succeed – Randhir Singh Shikhawat (Param Singh), 'coz he thinks women shouldn't be career oriented and Vidushi (Nishha Nehha Nayak), 'coz she believes that being poor and gaining people's sympathy is the easier ticket to success – hard work is the myth of the mind to Vidushi.
Vidhushi now wants to seek revenge from Sanyukta, for ruining her chances of attending college for free. She plots to leak the exam papers and frames Sanyukta by leaving her ID card as proof. When the college authorities find Sanyukta's ID card, they rusticate her without letting her give any explanations. Now our heroine, in a fit of anger and without reasoning, believes that Randhir has framed her. She fights with him and slaps him across the face.
A stunned Randhir violently retaliates, by kissing her forcibly. So much drama! We wonder what Sanyukta's next move will be, and who will help her clear her name this time. Watch this space to find out more!