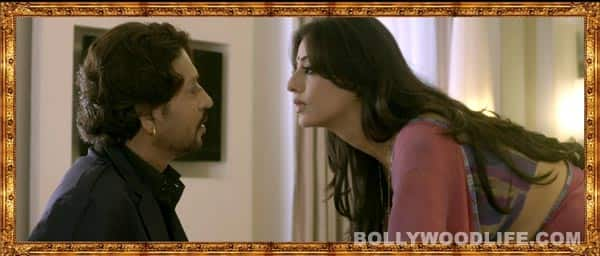 The rustic appeal of Saheb, Biwi Aur Gangster and the look and feel of the Jugni is aptly reflected in this number
Saheb, Biwi Aur Gangster Returns has the look and feel of the first part of the franchise in place. A glance at the two-minute video of the song Jugni more or less gives you a gist of the entire movie. So what should you expect from this number? It's an amalgamation of scenes that show two couples swapping partners at break-neck speed.
Also, the femme fatales – Soha Ali Khan and Mahie Gill –  in the movie make a sincere effort to seduce the men – Jimmy Shergill and Irrfan Khan – by bending before them to give them a strategic view. But (and this is a big one) we – the viewers – get to see NOTHING. Sigh!
Moving on, the pace of this song is fast and foot-thumping, just like the Jugni you heard a couple of years ago in Saheb, Biwi Aur Gangster. This one is sung by Jazzy B and the lyrics are by Sandeep Nath.
So go ahead, take a look at this song and tell us: Is the Jugni of 2013 better than the Jugni of 2011?