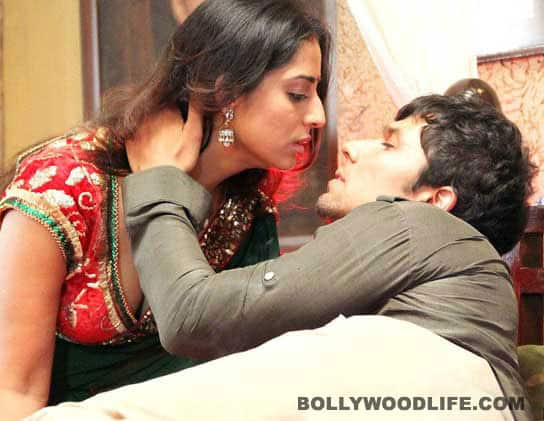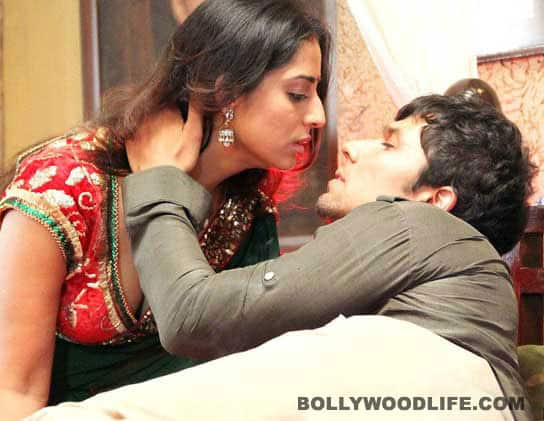 A wonderfully gripping trip into the hinterland where life is cheap, death is free and sex comes at a premium. Be ready to cheer and whistle as this one comes with punchlines galore
The best thing about director Tigmanshu Dhulia's Saheb Biwi Aur Gangster (SBG) is the fact that it is placed in a milieu that he is well-versed with; the language, the look and the characters, all rarely seen on the big screen, make this film a treat to watch. Shot aesthetically, the content is aimed at a fairly mature audience. SBG is one of the few Hindi films that has done justice to the acting prowess of Jimmy Shergill, who does look like a king; a lot has been spent on his styling in the movie and it certainly is worth it.
The telling of the story is as simple as the title of the film – it is about a king (Jimmy Shergill) whose coffers are empty, his wife (Mahie Gill) whom he doesn't love and a rookie gangster (Randeep Hooda) who lands up in the madhouse that was once a sprawling palace. The king is going through an all-time low and has to somehow manage to live up to his royal stature, for which he uses his power and doubles up as a gangster. Like all self-respecting kings, he also has a courtesan who knows exactly which buttons to push to ensure that he eats out of her hands.
The king is left with very few loyal subjects and has to compete with a local gangster Genda Singh (Vipin Sharma) to reclaim respect and power. The world created by the director is dark and almost everyone in it seems to be comfortable with a twisted way of life. The only character with a spine is the king's driver, who ends up becoming a helpless witness to an ending that is a rare spectacle in Bollywood.
SBG is in the zone of filmmaker E Nivas' Shool or Anurag Basu's Murder and the twain meet in such a poetic way that it makes for a great watch. Stunning visuals, bravura performances, shock value, skin show and the mandatory item number – this movie is a glowing tribute to the warring-Rajput-clan genre. Though the director has only shot at about three locations, the way the film has been edited avoids any hint of repetitiveness.
The refined camerawork and catchy music add to the darkly pulpy concoction and it was a surprise to see actor Deepal Shaw almost pull off a Basanti a la Hema Malini. As the tagline of the film goes, "this weekend do spare time for this royal threesome".