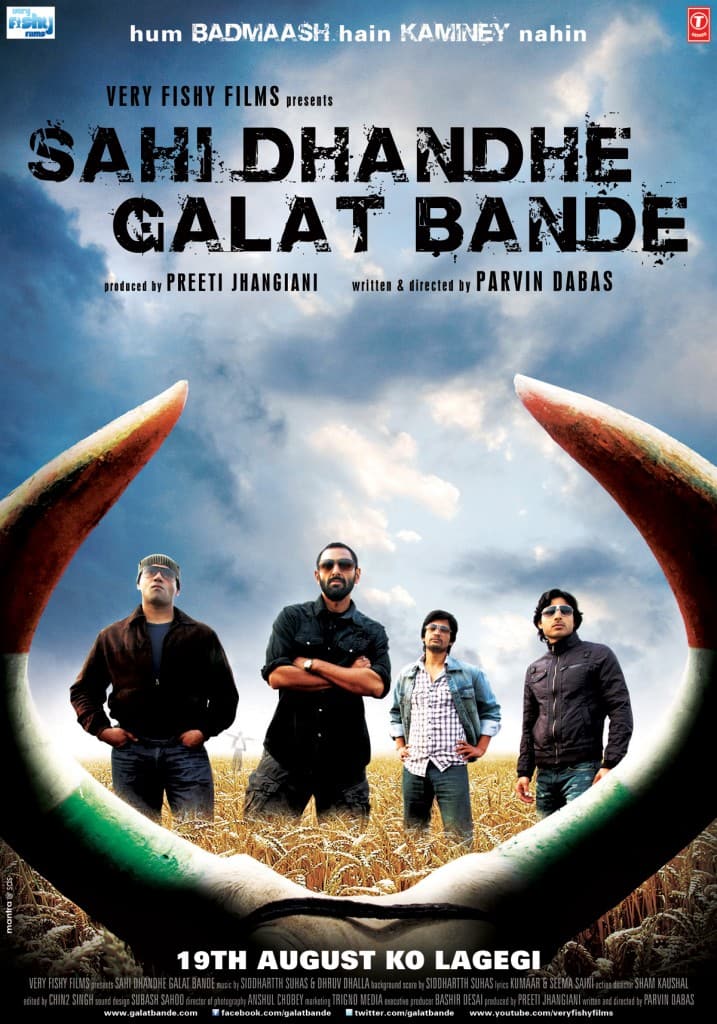 Parvin Dabas goes the sahi way with his new film. And, in spite of a glitch here and there, it works!
The movie unspools with a brief note on what the Land Acquisition Act is all about. Trying to comprehend the complexity of the issue from a layman's point of view, it gets much simpler to grasp as the movie gradually moves on and presents a bigger picture in a lighthearted way. Parvin Dabas (Rajbir) yawns his way out after spending a year in prison. The handsome hunk heads a team of goons who welcome their leader with wide, unabashed grins. Expressing gratitude for the nth time to their fearless leader for taking all the blame for a trivial crime, they drive back to the same lanes of cheating and crime. Parvin's father figure cum main boss Fauji (Sharat Saxena) instructs his most efficient henchman to resume work without wasting any time. The turning point in the story arrives when these thugs realise that they should learn to be a little more selfless and do something for the peasants of their own village. Embarking on a stealthy and silent revolution the trio, accompanied by their leader, ditch the enormous amount of moolah they would earn if they blindly obeyed their main boss, Fauji. Not letting Fauji find out about their secretive mission and simultaneously trying to rack their birdbrains to get the peasants their due, these local goons try to bring about a change. And the story gets interesting.
Unlike Peepli Live, this movie highlights the plight of farmers from a very different angle. It emphasises how the government acquires land for a public purpose and lets the farmer languish in hell for eternity without providing him with what he deserves. Kiran Juneja plays the unsympathetic chief minister who denotifies the land of the impoverished farmers only when she realises that even her own son Hetu (Udit Khurana) is rebelling against her too.
Tena Desae plays the role of an independent fine art photographer. The nameless yet intense relationship between the unlettered Parvin and the arty Tena is portrayed in a very interesting way. There comes a point when Parvin lures her with a hefty bribe to make his plan work and she does agree – and why not, money does talk after all…!
What was missing was Parvin's raw rural appeal. He tried hard to get the earthy twang, but failed to maintain that 'goon-like' quality. He scores decent points as a director for incorporating slow motion fight scenes, grainy sepia flashbacks and effective punches and giving his unique treatment to an overused concept.
Best scene: Parvin, whose oratory skills are worse than a schoolboy's, tries to motivate the peasants to voice their opinions against injustice. The poor sod lands flat on his face when in return he is verbally bashed up by the villagers for using cliches like 'jaago' and 'azaadi'.
Why you should watch: For the unusual treatment. The violence of Delhi combined with the antics of these large-hearted thugs makes for a good watch if you are in a mood to give the Dabanggs and Readys and running around trees a break…