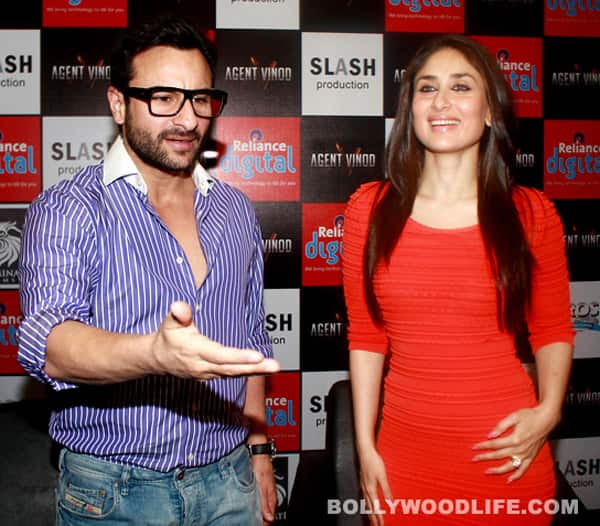 The couple has been in a dilemma regarding their wedding dates for quite some time now. But looks like there's finally some clarity on that front as Saif reveals details about the most talked about event of B-town
Saif and Kareena have been so tied-up with their work that marriage didn't seem to be the top most priority for the couple. Even Saif's mom Sharmila Tagore came into the picture and declared that her son is geared up to tie the knot in October. But the couple was still in a state of uncertainty. And since they always cited work pressure as the reason for the delay of their wedding, their confusion on the dates set tongues wagging and how! But Khan has decided to shut all of them up by finally coming out in the open and announcing that they will get hitched in December on an idyllic beach in Maldives.
In fact, we discovered that Bebo is not as open as her beau when it comes to talking about her wedding. "I think we should all wait for Saif to give an official announcement as I am focusing on my film (Heroine)," she said in a recent interview. Now since Bebo doesn't seem that interested in giving us any dope about her D-day, we guess Saif is the one we will prefer turning to for more info in the future.
We hear the wedding is going to be a very private and a low-key affair as the couple has already finalised on the invitee list. And approximately around 100 people will be present at the event. Saif had recently revealed in an interview that since this is his second marriage, he doesn't want it to be a flamboyant and showy ceremony. Well, if we go by what Saif really wants, we think a light-hearted beach wedding just sounds like a perfect idea!