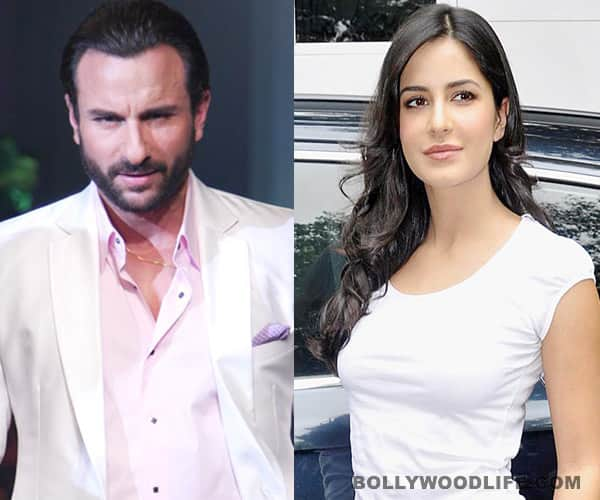 As per the latest buzz, Saif Ali Khan and Katrina Kaif might star together in Kabir Khan's next on terrorism.
Saif Ali Khan and Katrina Kaif were last seen together in Race and now the two will apparently work together in Kabir Khan's next yet untitled film. The Ek Tha Tiger director is all set to cast the two actors in a film about post 26/11 counter-terrorism.
Earlier there were reports that Priyanka Chopra was to play the leading lady in this film but our khabroo tells us that Katrina Kaif has been finalised for the role. While this comes as a bad news for Priyanka Chopra, who was a close contender for the role, sources close to the development say Katrina was always Kabir's first choice for the film.
This wouldn't be the first film that Saif would be doing on global terrorism. The actor has earlier played terrorist in Rensil D'Silva's Kurbaan but this time, Saif crosses over to the other side. The actor would be required to undertake remarkable research to get his data on counter-insurgency right.
The film will be written by Hussain Zaidi, the prominent crime writer whose scrupulously researched books have earlier been the basis of Anurag Kashyap's Black Friday and Sanjay Gupta's Shootout At Wadala.
Will Saif Ali Khan and Katrina Kaif will be able to create magic on the screen is yet to be seen. So all we can do is play the waiting game for now!