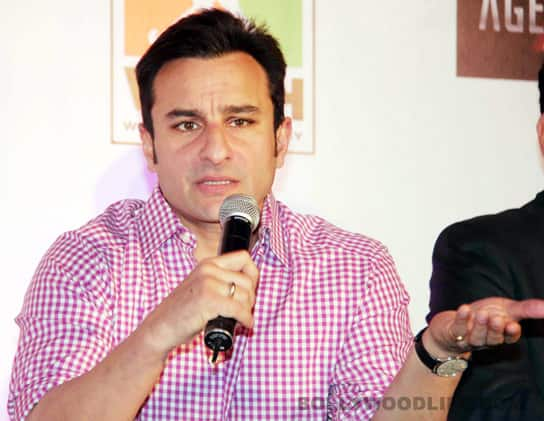 We must say that the nawab has turned out to be quite an astute businessman. Cashing in big time on the recent scuffle he got into at a luxury hotel, Saif has now doubled his salary and looks like he has absolutely no qualms in doing so
The actor's rate as per industry standards and his star value used to be Rs 2.5 crore in the fairly recent past. But looks like the brouhaha surrounding Mr Khan's fracas with an NRI businessman seems to be working in his favour. Saif has doubled his price and it seems that the people from the industry are more than happy to oblige to this demand of his. Gone are the days when even a minor altercation would ruin someone's reputation and tarnish their image. It's exactly the opposite now and Saif seems to be making the most of this changed scenario. The Agent Vinod actor is currently the hot favourite amongst advertisers. Not just that they also think that the actor is all of a sudden supremely instrumental in increasing the value of their brands. Well we must say that by an incredible stroke of luck, everything seems to be taking place right before this Khan's movie release.
Now we think he's surely one helluva lucky star (errr… or should we say a great strategist?).