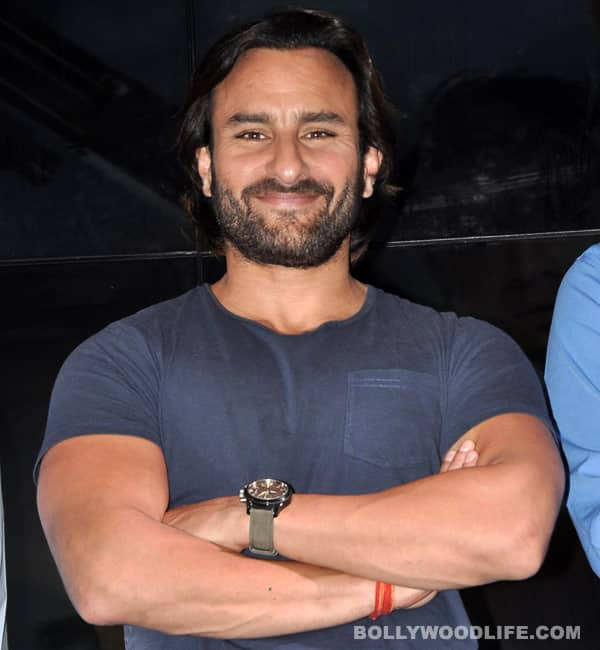 The Nawab of Bollywood likes to put up at his favourite hotels when he shoots abroad
Saif Ali Khan's taste for the fine life is evident, even during shooting. When on outdoors, he prefers seclusion; to be cut off from the rest of the cast and crew. He chooses to stay at a hotel far away from where his co-stars are put up.
Case in point, when the nawab stayed with his begum Kareena Kapoor Khan at the romantic and exclusive Angsana Resort, Mauritius while shooting for Humshakals recently. The rest of the crew, on the other hand, shacked up at the less tony Hotel InterContinental in Mauritius. Even recently when he was shooting for Phantom with Katrina Kaif, he asked the producer to put him up at a hotel of his choosing.
A source from the Humshakals unit remembers, "We wanted him to stay closer to the shoot but he insisted on staying separately as he was there with Kareena and also because he had been there before (he stayed there when he shot for Go Goa Gone). It wasn't cost-effective as we have a package deal in place with the InterContinental, but we went ahead and booked him anyway. He is a cool guy and barring accommodation, has no other demands. He loves to live like a king and even offers to pay if the price difference is too much, so there's nothing wrong with that."
Saif confirms, "Sometimes, I stay where I have been put up. Other times, I move to where I would be happier. I have my favourites — the Angsana Resort in Mauritius, Claridge's in London, the Four Seasons Hotel in Bangkok, the Beverly Wilshire in Beverly Hills Los Angeles, the Carlyle (Rosewood) Hotel in New York. I believe life is short and should be comfortable. A decent place in a lonely city on long outdoors is important. And so, most of my outdoors have been memorable and beautiful. I feel at home staying at my favourite hotels."
Concludes Saif, "It's a habit I've had since I began shooting abroad, but I always do it at my own expense. I would not allow anyone else to pay more than they would be paying anyway. I would readily pay the difference. I will spend on that as well as on anything extra. I'm very responsible and old-school that way. Also, the GM of the Rosewood Hotels group is a very close friend and helps organise my stay in various places at very good prices. So everyone is happy, especially me. My accommodation is important, but I would hate to be a burden on anyone."