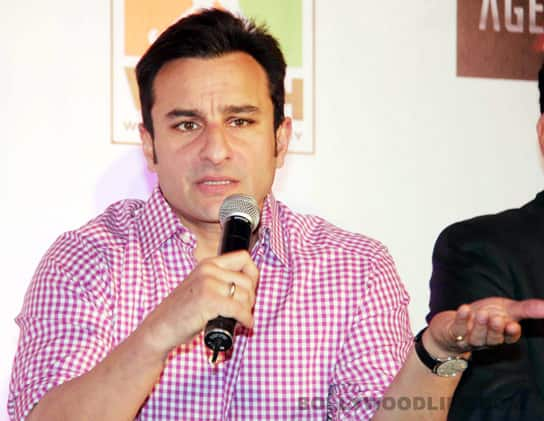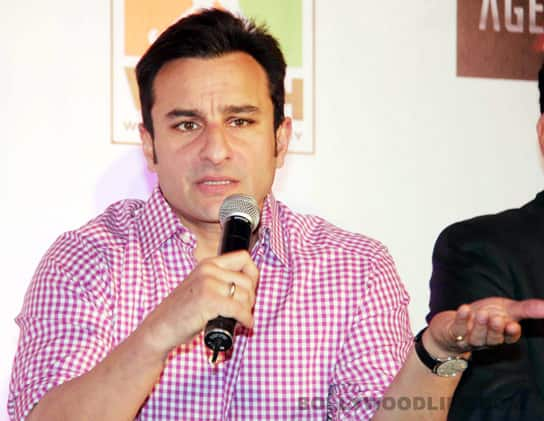 The actor was caught in a brawl recently says it was not put a stunt for his film Agent Vinod
A day after being embroiled in a police case following a scuffle with an NRI businessman from South Africa, actor Saif Ali Khan has publicly said sorry for the incident. He also clarifies that the incident has nothing to do with the promotion of his forthcoming film Agent Vinod. "Whatever I had to say, I had cleared yesterday. It shouldn't have happened. It was an unfortunate incident. In a way I would like to say sorry for whatever happened," Saif told reporters at a press conference in Mumbai on Thursday.
The actor said he reacted only after friends of South Africa-based Indian businessman Iqbal Sharma misbehaved with his women friends. "I think I could have reacted to the incident using 'Gandhigiri'. But that time the situation was worse. I am not saying that I am totally innocent but I was not guilty alone," said Saif.
"The media is being partial reporting about the incident. I was hit first. They misbehaved with us and even used abusive language. I have also lodged a complaint and the matter is in court so I request media not to give any biased report until court's decision comes," he added.
The 41-year-old actor, son of the late Nawab of Pataudi, cricketer Mansur Ali Khan and Sharmila Tagore, was arrested Wednesday evening with two others – Shakeel Ladak and Bilal Amrohi for assaulting Iqbal Sharma, an Indian-origin businessman from South Africa, early Wednesday at the seafront Taj Mahal Palace & Towers. They were out on bail same day, and after getting bail Saif spoke to the media at a press conference Wednesday night. He has also filed a case against Sharma, who claimed the actor and his friends abused and assaulted him.
On Thursday, Saif addressed another press conference to unveil the trophy of World Series Hockey. He was bombarded with questions about the incident. Asked if it was a publicity stunt, Saif denied it, adding: "I never publicise my film through negative publicity. Whoever does that, it depends on the mentality of the production house and their class."
ALSO READ: Saif Ali Khan brawl update: what happened that night
MaheshNBhatt says d Film Industry may launch nationwide protest if d Cong-led UPA govt doesn't agree 2 withdrawal of service tax