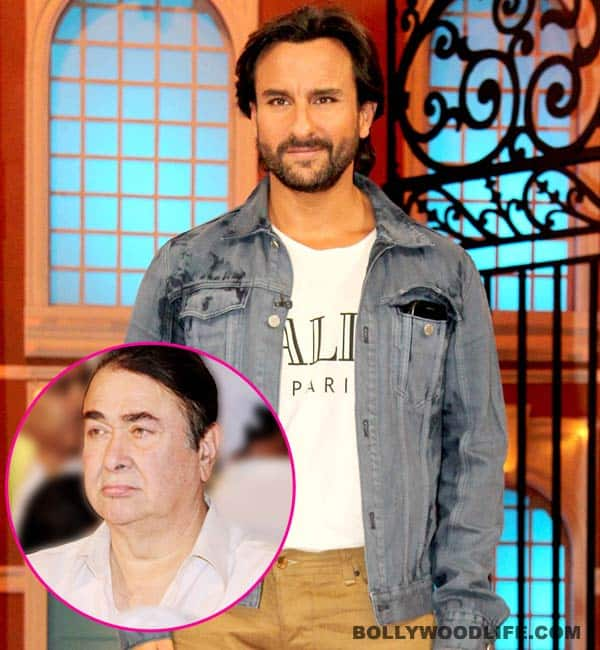 We wonder what Kareena's reaction must be to the hilarious scene….
Sajid Khan's Humshakals hits theaters today (June 20). After seeing the movie one scene that stands out is a moment where Saif Ali Khan's character mimics his real life father-in-law Randhir Kapoor.
However, real movie buffs or those from Randhir Kapoor's generation might only get the joke as Kareena Kapoor's dad isn't an actor who has ever been imitated on the big screen before. A source reveals that Bebo was aware of the scene when Saif read the script and was cool with it. She even saw it and was laughing on Saif's take on her dad.
In the film apart from Randhir Kapoor, Saif has also imitated Dilip Kumar, Rajender Kumar and Ranjeet.