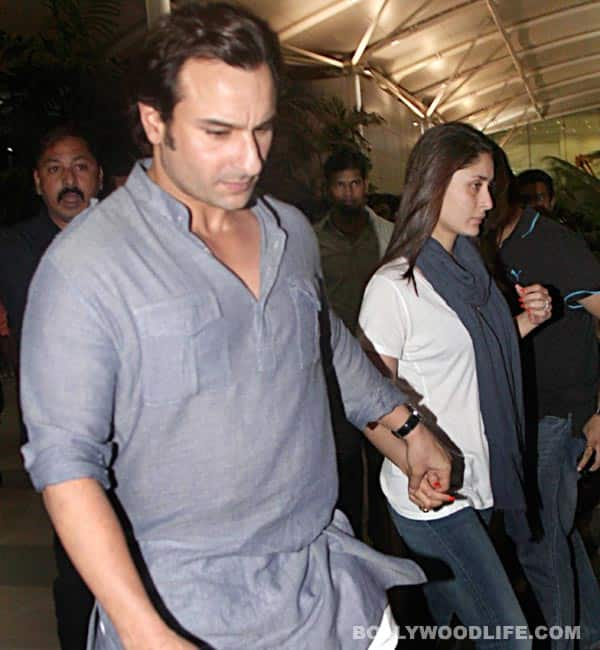 The jodi of the year flew back to Mumbai on Monday night to offer condolences to the late Yash Chopra's families
This is a time when the newlyweds Saif and Kareena should be reveling in post-marital bliss. However with the passing away of Bollywood's most revered filmmaker, the legendary Yash Chopra, the duo flew down immediately to pay their respects to the late filmmaker.
Looking a wee bit tired, but just as amazing together, Saif and Kareena landed in Mumbai on Monday. The shutterbugs captured them coming out of the airport, dressed casually and maintaining a low profile. The duo flew down from Pataudi in Haryana, where they were staying at Saif's ancestral palace and headed straight to the late Yash Chopra's residence to offer condolences to the Chopra family. They were accompanied by Karisma Kapoor when they went to the Chopra's Juhu bungalow.
It's heartening to see how Bollywood has come together to face the loss one of the most-loved filmmakers of the industry and have shared in the grief of the Chopra family.