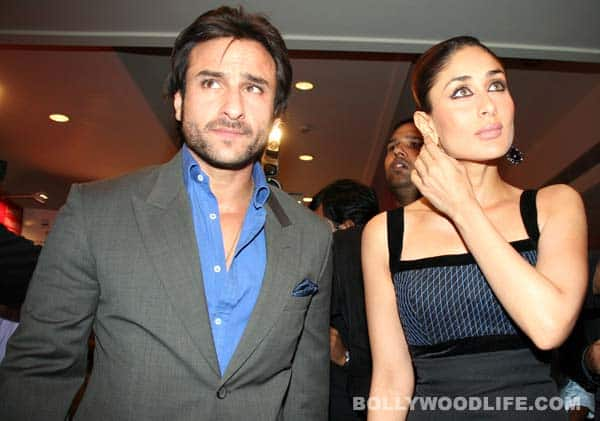 After staring at the informal invitation (not wedding card, mind you) for a long while, we have to wonder what's up
Saif Ali Khan and Kareena Kapoor's shaadi saga refuses to stick to a straight path. After meandering through innumerable twists and turns to (finally) arrive at the wedding date, we have another unfortunate doubt popping up in our minds – will Saifeena have a traditional (read: 'real') wedding?
And we have a reason to worry about it too. Here's what – Sharmila Tagore aka Rinku sent out the invitations only for a daavat–e-walima, the traditional feast after a wedding, albeit with the promise of a wedding card to follow soon. But when? We're getting a tad bit impatient, coz the wedding is supposed to take place on October 17, right? And wedding cards usually arrive a month or so prior to a wedding. Even so, the much-awaited henna-edged cards are nowhere in sight. Tch tch.
Well, it's no secret that Saif and Kareena want to keep it all very hush-hush because they are tired of their D-day constantly being in the limelight. And when the couple refused to divulge the mandap-related details for the want of some privacy, we empathised.
Also, Kareena was once overheard candidly saying that she might get hitched without letting the world know! And then, of course, there was the story in which we speculated about Saif and Kareena already being married and the impending ceremony being just a formality to let the world know, or just to get their marriage legally registered, perhaps. Remember?
What's more, even Salman Khan was heard saying in jest,"As I haven't got one (an invitation) yet, I don't think it's (wedding) happening". But what is all this adding up to? Are Saif and Kareena already married, traditionally that is, and are only waiting for it to be certified by law? We wonder.
Anyway, we refrain from assuming the extreme, but what do you think is really up with Saif and Kareena, BollywoodLifers?